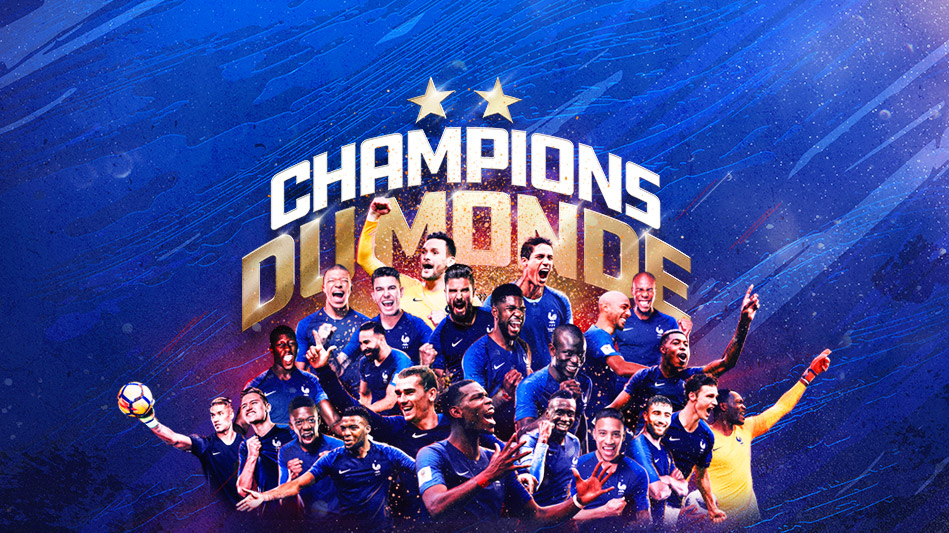 2018 FIFA

World

Cup

Russia™
Fédération
Française
de Football

LaFourmi has worked with FFF on its entire communications plan for the movement supporting the French national team—"Fiers d'être bleus" (proud to be blue)—in the lead-up to the main event in the soccer calendar.
Everything was considered through the prism of the intense bond between the French and their national team to mobilize, unite, and gather target audiences and stakeholders. This included renewing the strategic approach by focusing communications on the emotions generated by the French team, redesigning the signature identity, and creating a new events communications environment.
An ambitious multi-channel system was implemented over six months, building on key soccer communities and stepping it up with a larger target audience to reach its pinnacle on the Champs Élysées on July 16, 2018.
22M
spectators for the final
Client
Fédération Française de Football
Tasks
Design
Branding
Digital
Social media
CRM
Activation
Award
Grand Prix Stratégie du Sport, Integrated Communication Operations Strategy category: Or