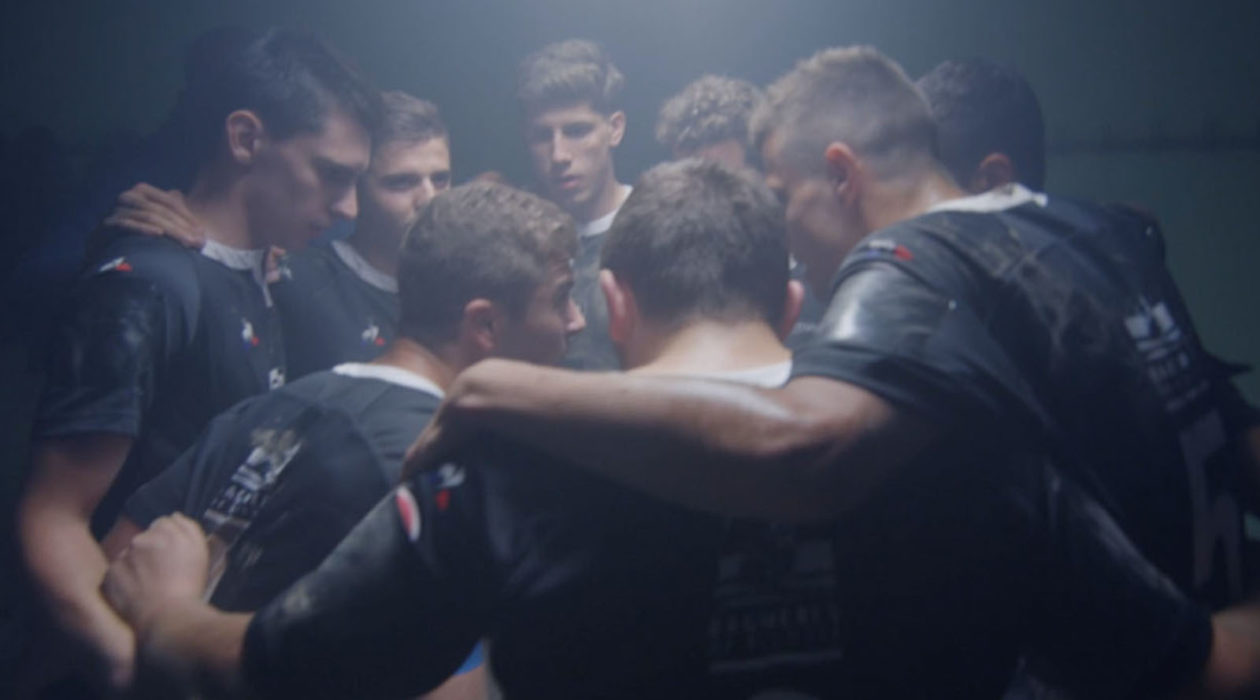 « Lions-nous

pour le meilleur »
Fédération
Française
de Rugby

This French Rugby Federation centenary year will see LaFourmi help the FFR implement its new trademark, France Rugby, and design the new platform to go with it.
To reflect this new positioning, the agency has designed and produced a promotional film entitled "Lions-nous pour le meilleur", among other things, which endeavours to celebrate the best that rugby has to offer in terms of forming unique and strong bonds.
The film presents the art of wrongfooting your opponent, firstly by playing on the clichés associated with the famous values of rugby (courage, strength, heritage, etc.), which are showcased in an extremely deft and esthetically-appealing production; then, in the second part, it shifts to focus on the essential: the human bonds that are developed through this sport. The film is divided by usingraw and authentic images from the pitch, which draw attention to all the people who bring rugby to life: fans and volunteers, children and senior citizens, referees, and players, who all spend unique moments together, united by rugby.
Broadcast to coincide with the World Cup on TF1 and France TV, as well as online, it'll be used to rally the whole rugby family around core values, while promoting the sport to the general public.
Client
Fédération Française de Rugby