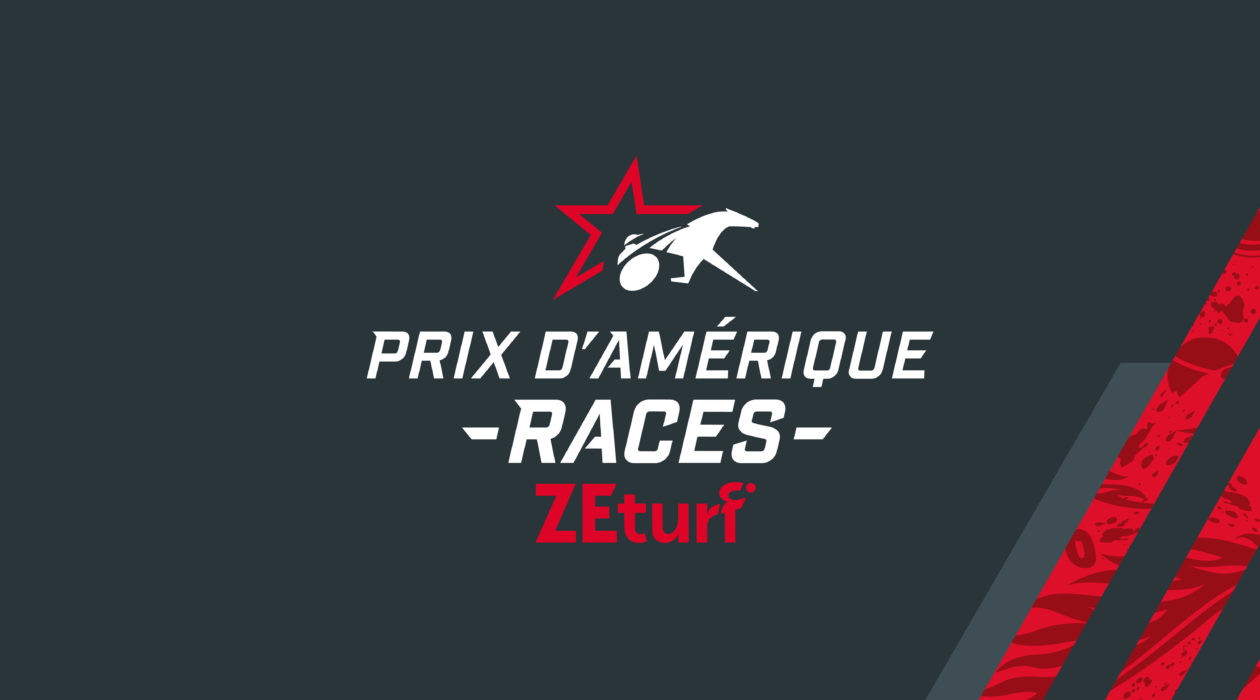 Prix

d'Amérique

Races

ZETurf

From 22 November 2020 to 28 February 2021, the finest winter harness races will now be brought together in the PRIX D'AMERIQUE RACES ZEturf.
9 races and 120 days of competitions are just around the corner!
Featuring event after event, the Prix d'Amérique Races ZEturf will guarantee nail-biting action. Each dramatic instalment will provide a breathtaking battle between the best competitors, who will be trying to qualify for the three summit races. The "Legend Race", "Speed Race" and "Marathon Race" will be the exhilarating finale to this epic drama.
To emphasize the unmissable nature of the racing season, develop its international reputation and increase the clarity of the most important harness racing event, a single, unique brand was created.          
Leroy Tremblot assisted LeTrot in this new strategic step. To do so, we:
   –   Positioned the PRIX D'AMERIQUE RACES ZETurf as the leading competition in its discipline, on a par with the Tour de France, Roland-Garros, 24 Hours of Le Mans or America's Cup
   –    Retained the DNA of the Prix d'Amérique logo while developing its codes to raise its status, make it clearer and more impactful
   –   Introduced a distinctive color palette which makes it more memorable and recognizable
   –   Designed a versatile brand architecture, with no rigidity, to make the new competition format clear and coherent
   –   Designed a rich and modular brand territory
   –   Designed an iconic trophy                
At the same time, LaFourmi created effective storytelling, which has made it possible to cover and focus on the magnitude of the whole competition, based on the communication concept of the "Power of nature".        
In equestrian sports, the horse is the athlete
Physical, animal power
While F1 uses technology to define its speed
We value natural, animal, in-built speed
It is just as powerful and impressive
This concept and a powerful sprint were represented in a campaign and a launch film, and on the posters for the qualifiers and the climax of the three summit races.
Finally, the agency helped to devise the social media strategy, and it will support Prix d'Amérique Races ZEturf in implementing it.
Varied and engaging content will be released, shining the spotlight on the competition's protagonists, at every stage of the championship to bring more and more content to all audiences.
Podcats, inside stories, new, briefs, debriefs, predictions and discussions are all on the programme to make the fans' experience even more exciting.
A particular focus was given to digital content, and a specific offering will be developed for each category.
Tasks
Visual identity
Brand territory
Graphic charter
Communications campaign
Promotional campaign
Social media strategy