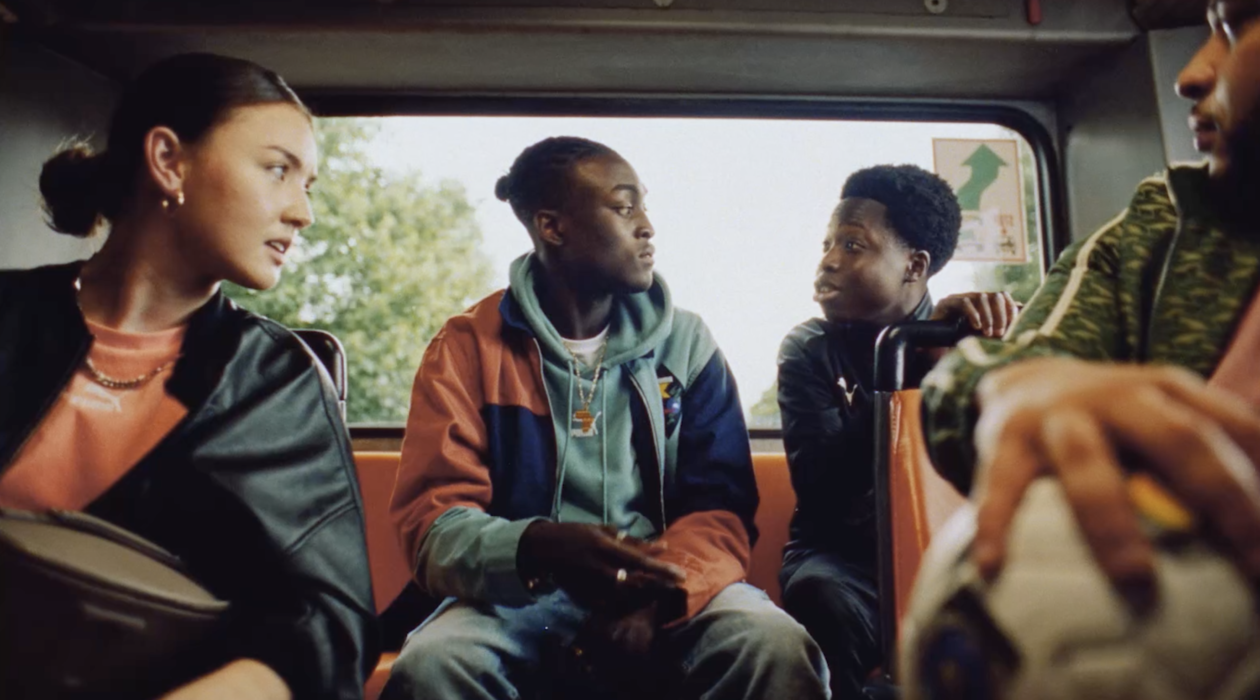 On the eve of THE biggest sporting event of the year, PUMA premiered a world brand film by LaFourmi that showcases the invincible spirit of the PUMA Fam.
"Fearless" is the impetus LaFourmi proposed to PUMA to reach the apex of its performance and touch the hearts of fans faster than ever before.
Players inspire youth. Youth inspire soccer. Soccer inspires culture… For the new generation, everything is connected. On the field and in the city, through style, skills, and attitudes… 
The players are models of inspiration and are themselves inspired by this youth. They adopt their codes, their styles, their attitudes. It's this cultural back-and-forth that the agency wanted to illustrate in a brand film featuring PUMA players and the generation that follows them. 
How to bring to life the "Fearless" mindset, embodied by both the key players of the PUMA fam and this younger generation? 
The film features FOTs (Football Obsessed Teens) and the athletes of the PUMA Fam.
One morning, on the bus during a discussion, one of the young characters of the film innocently evokes Neymar, Jr.'s "Fearless" spirit when relating a soccer move. 
That word resonates with his friends and comes to life throughout the film. One after the other, the scenes show players and FOTs challenging each other in a world where you have to dare to be the most "Fearless" possible, on and off the field. To be "Fearless" is to balance a career as a player and a mother at the same time.
It is to feed on criticism to become even greater, it is privileging effort over results, it's standing up to the big guys in the city stadium, changing the music at a party to the year's biggest hit… 
By repeating this word like a mantra throughout the film, the characters make the "Fearless" that exists in all of us come alive in all situations.
A global media plan to promote the release of the film: 
Cable and satellite TV (America and South Africa for 4 months). 
Digital, worldwide distribution for one year on all digital media platforms in paid media, such as social networks, websites… In closed circuits, showrooms, conferences, fairs, public DOOH spaces. The film was also broadcast in the UK in partnership with Klarna on digital media.
Function
Communication strategy
Advertising production
Social media content
Awards
🏆• Epica Awards 2022 : Shortlist, cat. Sports-related Advertising