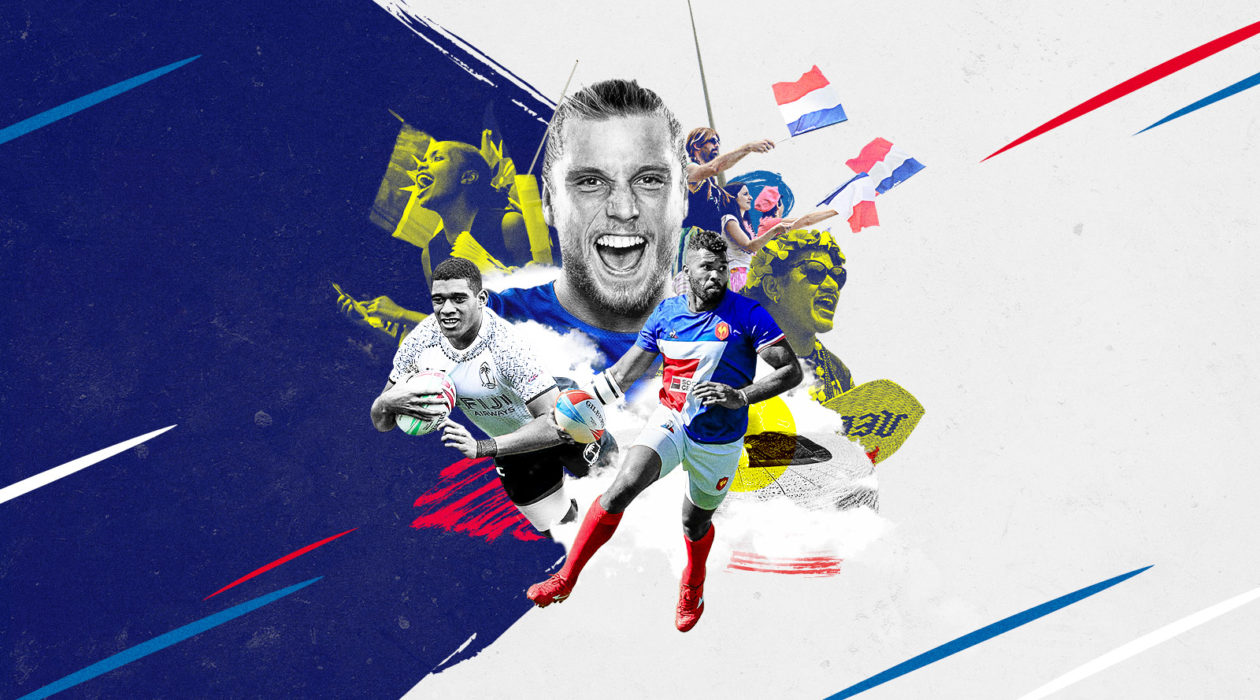 Paris 7s

Biarritz 7s
Fédération
Française
de Rugby

Having designed the communication platform for the event and refreshed its visual identity (2018), LAFOURMI has converted the try and will be lending the French Rugby Federation its expertise next season by taking care of its entire promotional plan for the international rugby 7 tournament.
Held in Paris for 4 years, the French stage of the HSBC World Rugby Sevens Series grew in 2019. While the best men's teams in the world returned to Stade Jean-Bouin on June 1st and 2nd 2019, the women had their own tournament this year, the HSBC Biarritz 7s, on June 15th and 16th 2019, Aguiléra stadium.
Two dates, two strong positions in French rugby, but just one joint placing: "Crazy Rugby", where sporting excellence and entertainment collide. In this unique environment, the combined impetus of the rugby and the frenzied fans produce an atmosphere like nowhere else.
Employing a decidedly colourful and light-hearted graphic medium, a comprehensive multichannel communication plan (TV, OOH, press, digital for performance) tailored to local targets has been developed and managed day-to-day with the aim of developing the reputation / attractiveness of the tournaments and ticket sales growth. The plan of action has also been supplemented with plenty of videos for social media, in addition to digital activations to keep the fans engaged, allowing them to choose the final official sirens for each tournament, as well as shape the playlists for the stadiums.
Client
Fédération Française de Rugby
Tasks
Branding
Digital promotion campaign
CRM
Brand content
Social media