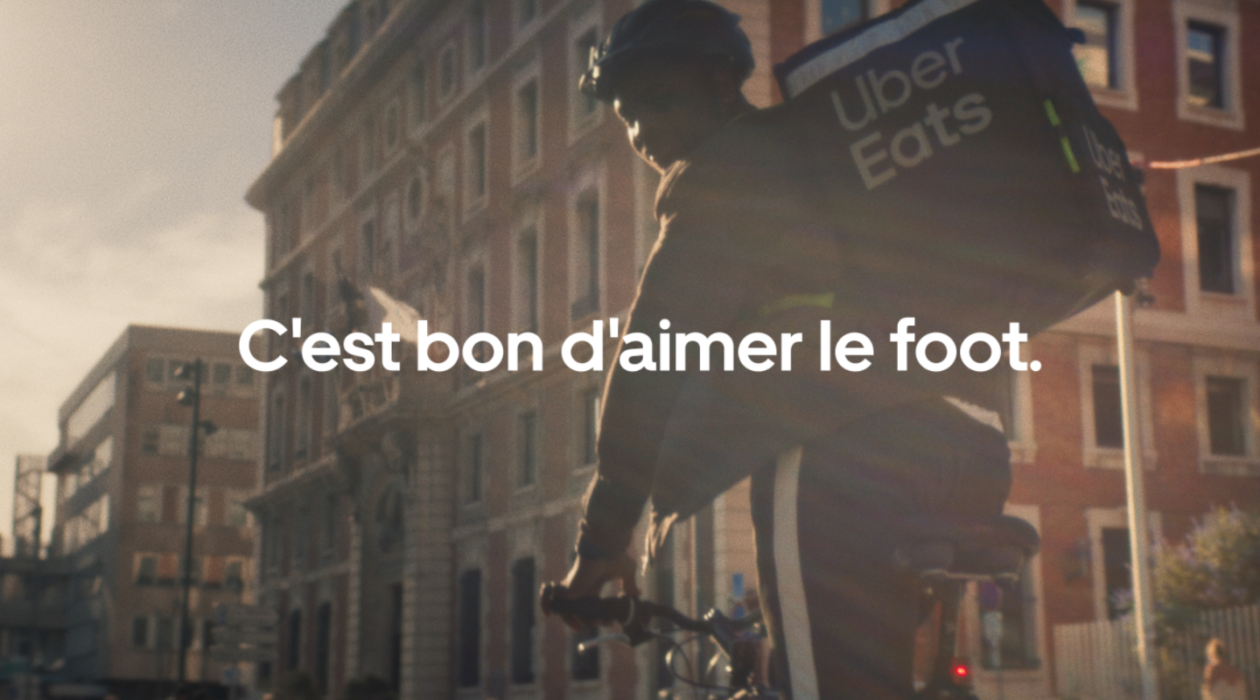 Ligue 1

Uber

Eats'

launch

After 1 year as an official partner of the "Ligue de Football Professionnel", Uber Eats has become the title partner of the French elite league for the 20/21 and 21/22 seasons.
To dynamize a partnership that aims to win the hearts of football fans in France, the agency designed and developed a cross-channel campaign to support the launch of the first season of Ligue 1 Uber Eats.
The uniquely ambitious campaign is based on a new brand platform, which was designed by the agency's teams and is brought to life through a signature in the form of a declaration of love for football, Ligue 1 and all its fans: "C'est bon d'aimer le foot" (It's good to love football).   
To bring this platform to life, the agency has produced a global campaign, with a 45-second TV commercial (Bollywood Productions, directed by Jan Boon) dramatizing the imminent return of the French Championship at the forefront. After a never-ending wait of 166 days, it's finally time for the reunion! And the icing on the cake is the title "Je n'ai pas changé" by the timeless Julio Iglesias, who lends all his elegance to the film! We see an Uber Eats delivery man criss-crossing the streets, as he sets off to see fans who are lovingly getting ready for the return of football and comes across Tony Chapron and Laurent Paganelli on the road by chance.
The partnership launch campaign also focuses on other mediums of expression, with an OOH campaign (5 visuals), print ads in the sports press and a radio campaign.
To coincide with the launch and for the entire season, the brand will be deployed on social media, particularly through the creation of the "Foodball Days" activation, which allows fans to enjoy group promotions linked to the intensity of the Ligue 1 Uber Eats matches: 1 validated match fact gives the user a 1% reduction on their order. For its grand premiere, participants in the promotion received a final reduction of 33% (that means there were 33 match facts validated out of 50 possible on the second day of the championship)!
Finally, the brand is also featured in match environments on 6 TV billboards, which will set the pace for the year. We will see our Uber Eats delivery man there humorously having to deal with his customers somewhat peculiar "football rituals" while always in a good mood…
In the words of Grégoire Margotton, "C'est bon d'aimer le foot"… 😉
Tasks
Brand platform
Cross-channel campaign (TV, print, radio, digital)
Advertising Film
Social media strategy
Branded content