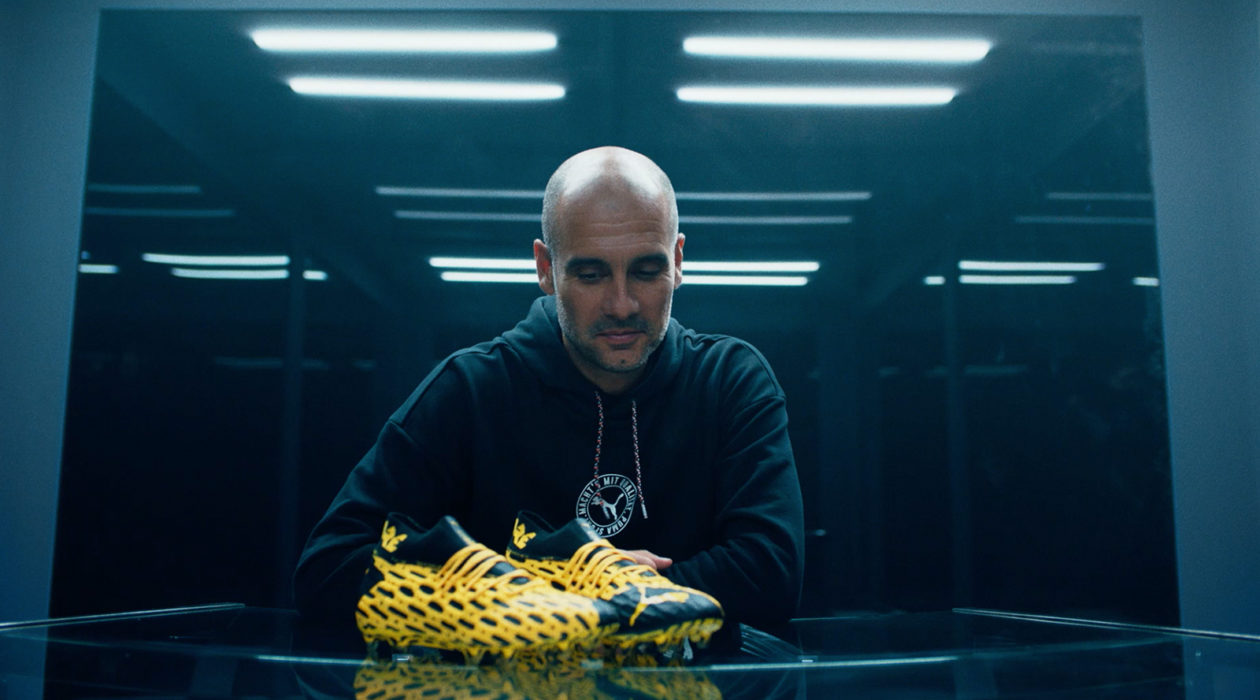 Today, PUMA Football partners with stars of major European championships and has recently become the Number 1 kit supplier to French Ligue 1 Conforama clubs. The brand continues to grow, notably thanks to its digital strategy focused on creativity and audacity, as well as the authenticity 15-25 year olds crave for.
To launch the SPARK brand's new range, featuring the PUMA Future 5.1 in striking Ultra Yellow – PUMA Black and the PUMA ONE 20.1 in the Ultra Yellow – PUMA Black – Orange Alert colorway, we have created a 100% digital and social media campaign integrating all the brand's codes with the tag line: "Be the Spark!", a narrative aimed directly at players who want to "be the spark" and become an instant game changer. Through a 60-second film, the audience is immersed in a mysterious world, mixing football with more abstract, unusual and off the wall sequences, which feature the brand's major ambassadors:Griezmann, Aguëro, Suarez, Reus, Le Sommer, Parris et Marozsán, under the watchful eye of Pep Guardiola. The film is embellished by an 80s electro-inspired synthesizer melody and a soaring, dreamlike, retro soundscape that accentuates the film's mysterious and cosmic atmosphere.       
An exciting campaign based on a very robust package featuring the film as well as additional and interactive content on the players' social networks (story & timeline) and PUMA contact points.
Tasks
Communications campaign
Promotional campaign
Video and photo production
Audio and visual identity
Editorial and social media strategy
Brand content
Awards
🥉• Grand Prix du Brand content 2021, : bronze, cat. international campaign
🥈• Grand Prix Sratégies du digital 2021, silver, cat. social media videos