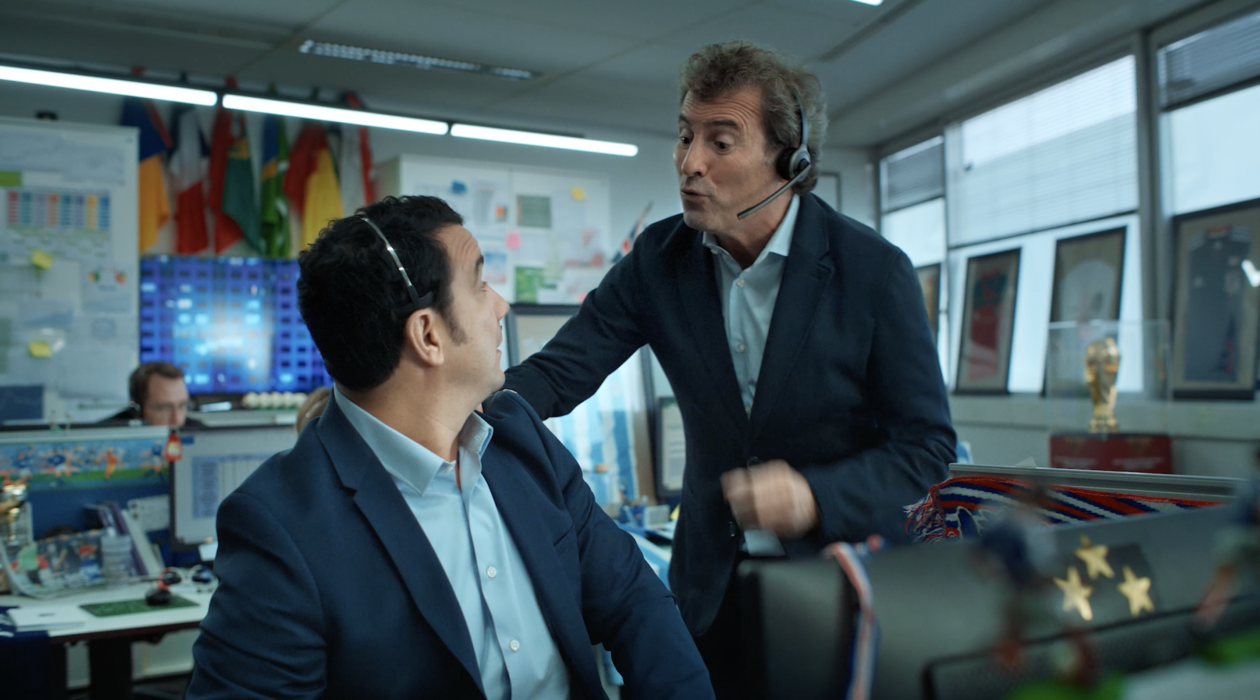 As the official broadcaster of the FIFA World Cup Qatar 2022 from November 20 to December 18, beIN SPORTS was the only TV channel in France to broadcast all 64 matches of the competition. That was a strong argument to launch a subscriber acquisition campaign ahead of the sporting event of the year.
For the occasion, the channel set up exceptional programming with, in addition to the live match broadcasts, daily special programming presented by its journalists and correspondents on site in Qatar. 
ALL the matches, ALL the players and ALL the teams (qualified of course…). Yes, beIN SPORTS broadcast the entire FIFA World Cup. If you had any doubts, the channel's correspondents, including Omar Da Fonseca, Vanessa Lemoigne, Sonny Anderson, Marcel Desailly and Darren Tulet, were there to help you. 
The two 45-second films, conceived and written by LaFourmi's teams and directed by Karim Ansel (De Gaulle) open the doors to the beIN SPORTS call center. The fictitious site of the channel's editorial department where correspondents reassure viewers over the phone, while expressing their own preferences. A raw documentary-style aesthetic, a comedic representation of the personalities of the different correspondents, just as driven by their passion for soccer as by their bias. 
A way to remind viewers that all the biggest stars of the World Cup were on beIN SPORTS. And that fans wouldn't miss a single moment. 
The campaign also ran on billboards and in radio spots to promote this promise and highlight this unique editorial plan in France.