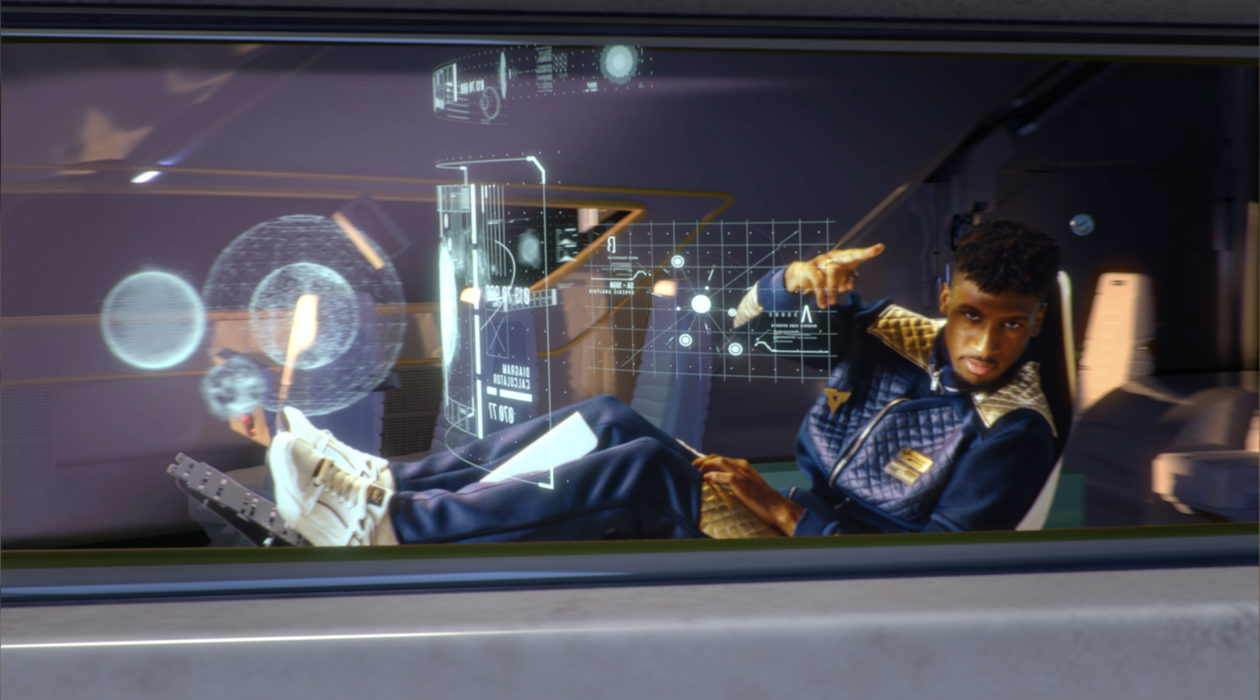 In 2022, PUMA relaunched a 90's icon: The Slipstream. 
PUMA reinvented a model steeped in history while retaining its original silhouette. The Slipstream captured the hearts of American and Japanese youth at different times in the past and now the brand wanted to turn it into a flagship to win over "Sneakerheads" around the world with an international campaign. To get the attention of the cool kids who grew up with sneaker culture and treasure the iconic models of the 90's, PUMA called on LaFourmi to create the re-launch campaign. Bringing together no fewer than 12 brand ambassadors from all different walks of life (athletes, singers, and influencers), the Puma FAM embarks on the most incredible journey imagniable!
"Welcome Unbored".
Clément Cimarro, creative director: "You can only touch people if you immerse them in a strong universe where the narrative and meets aesthetics. That's what we wanted to do for Slipstream in sportstyle, category where form sometimes takes precedence over substance."
The idea behind the campaign: a generation that moves so fast for our society that, rather than waiting to change it, would prefer to create a new one elsewhere, on another planet. Like Elon Musk or Jeff Bezos post-2000 with bold approaches and without rules. We take you aboard the space shuttle piloted by Kingsley Coman. On board, Memphis Depay and LaMelo Ball give you the final safety instructions before an intergalactic journey to a new world full of thousands of possibilities. But beware, the Slipstream is your only ticket to entry! 
With floating screens, holograms and a digital cockpit, the Slipstream universe is directly inspired by pop culture works such as The Fifth Element, Star Trek or MIB. The Parisian post-production studio Mathematic, internationally recognized for its productions (Coca-Cola, Mercedes, Tencent, Disney+…), was tasked with enriching the film's visual effects with a mastered retro-futuristic style.
The film and the resulting assets were broadcast around the world, digitally, on social media, as well as in cinemas, relying on the ultra-powerful ecosystem of actors and the film's exceptional cast, in addition to PUMA's points of contact. 
The Slipstream campaign also launched in OOH across Europe (Paris, London, Madrid, Berlin, Milan, Amsterdam, Stockholm) as well as in the United States thanks to a powerful media campaign: giant banners, subway stations, DOOH… 
Thibaut Cornet, co-president: "We are very happy to sign this particularly ambitious campaign, especially since this, following many soccer campaigns, marks our first foray into the Sportstyle category for Puma!
Function
Communication strategy
Advertising production
Social media content
Awards
🥈• Clio Sports 2022 : Silver, cat. Film craft / Visual effects
🏆• Clio Sports 2022 : Shortlist, cat. Film craft / Direction