Appointment: Vincent Batigne is joining LaFourmi agency as Deputy CEO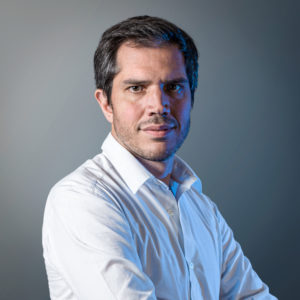 Vincent Batigne is appointed Deputy CEO of LaFourmi, first independent communications agency entirely specializing in the sport industry.
To support its strong growth (PUMA Global, Crédit Agricole, UCI gains, renewal of the FFF contract, etc.) and in the context of its development strategy, LAFOURMI is giving Vincent responsibility for creating a new position dedicated to the development and deployment of innovative solutions, helping partner brands and rights holders through their sponsorship and marketing issues. He will also be working on the commercial development of New Biz and managing major client accounts at the agency.
Vincent Batigne has 15 years' experience in the sports marketing business, including:
• 7 years as Co-director of the Keneo (now MKTG France) agency with responsibility for marketing and communications strategies, marketing services activities and customer experience
• 2 years as Senior Marketing and Client Services Director at SportFive (now Lagardère Plus) with responsibility for the structuring of marketing proposals for rights holders
• 2 years as Marketing Director for the 2007 Rugby World Cup
For Céline Jobert, Co-president:
Vincent's arrival marks a new stage in the development and structuring of the agency. The creation of this new position is strategic in view of the extremely strong market momentum. Furthermore, we share the same exacting standards and attitude towards supporting our clients closely day to day. Given his complementary areas of expertise and the similarities between our visions, bringing Vincent on board was an easy decision for us!
For Thibaut Cornet, Co-president:
At a time when the sporting industry is experiencing a genuine revolution, companies are facing many challenges that need to be addressed, especially in terms of the relationship that they must foster with rights holders. The outlook for France 2013 and Paris 2024 presents major opportunities that will have to be aligned with ever more demanding business models and certain ROI issues, and a real ability to make sport an effective lever for transformation, both with their clients and with civil society and their internal audiences. Having Vincent by our side in tackling these exciting subjects is a real asset.
For Vincent Batigne, Deputy CEO:
I am thrilled to be joining an agency that works with some of the biggest players in the French sports market. Our mission to develop the most comprehensive offering around is an exciting prospect that I am pleased to be working towards alongside Céline and Thibaut.