"Vos matchs deviennent beaucoup trop intenses avec Betclic" (Your matches become much too intense with Betclic): the new Betclic event from LaFourmi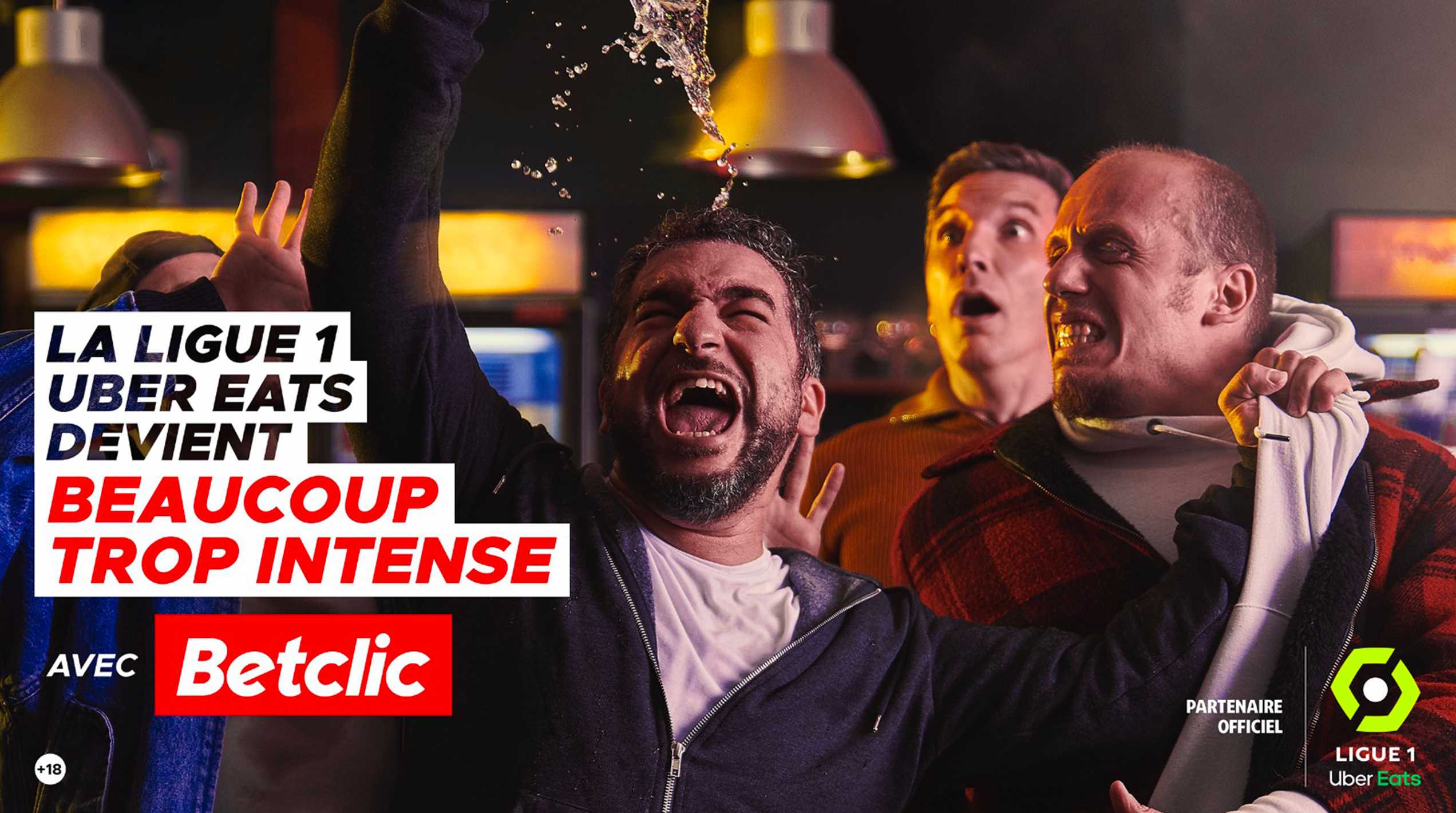 "Your matches become much too intense with Betclic" is the promise kept by the operator within the framework of its partnership with the Ligue de Football Professionnel.
The long-standing leader in online sports betting, now the official sports betting platform for Ligue 1 Uber Eats and Ligue 2 BKT, has revealed its new campaign to mark the resumption of the French championships.
True to the brand's DNA, it takes the form of a real celebration of football fans and gamblers who are ready to experience Ligue 1 Uber Eats much more intensely thanks to Betclic.
LaFourmi's teams are supporting Betclic throughout the season as part of a global campaign. The agency designed the commercial and four TV billboards (broadcast on Canal+ and Téléfoot), an OOH campaign, the graphic environment used on the messages linked to the partnership, along with PR and social media strategies for the resumption of the championship.