Uber Eats has launched "La Buvette des Chefs" with LaFourmi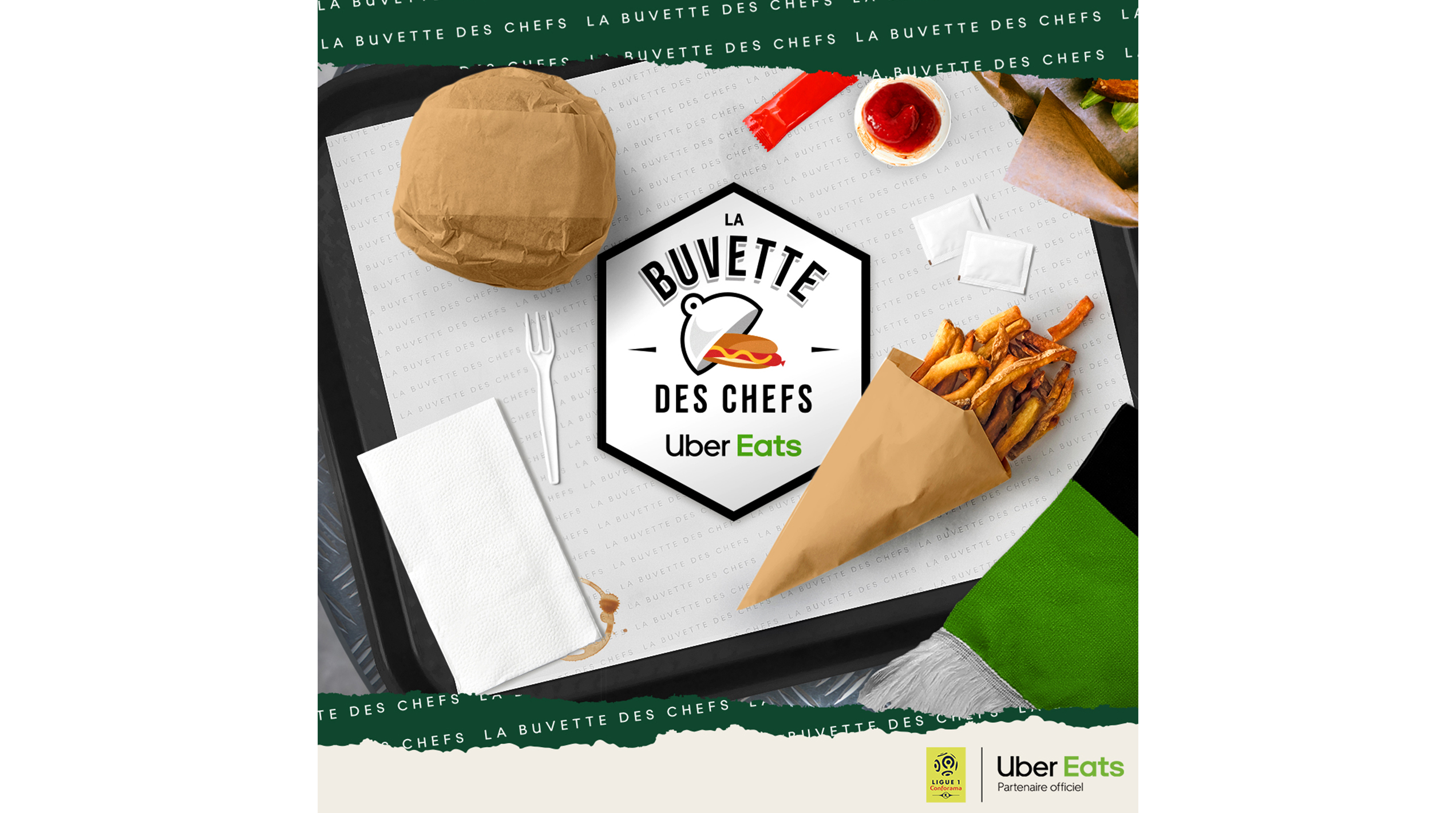 The 19/20 season was marked by the arrival of Uber Eats to the wide array of stakeholders involved in French soccer, with the launch of partnerships with Ligue 1 Conforama and Olympique de Marseille.
With Uber Eats France, LaFourmi has launched and created La Buvette des Chefs. A new Chefs collaboration for the brand, this time strategically focused on the partnership with Ligue 1 Conforama.
This initiative solidifies the brand's new step to reach out to French soccer fans: throughout the week, ten soccer-loving chefs in eight French cities will offer Uber Eats app users the chance to (re)discover the classics from stadium refreshment stands, reinterpreted and raised to the rank of fine food thanks to the know-how of the chefs chosen by Le Bureau d'Étude Gastronomique.
The agency assisted Uber Eats with designing the project, creating a visual identity, coordinating and implementing the operation, along with a cross-channel communication strategy marked by a strong supporter and stadium refreshments stand identity, while remaining in line with the brand's identity and tone.
The dishes are available in participating cities and via the app, from December 9th to 15th: learn more
Partners: Le Bureau d'Étude Gastronomique, Guillaume Blot, So Foot
More information about chefs: So Foot