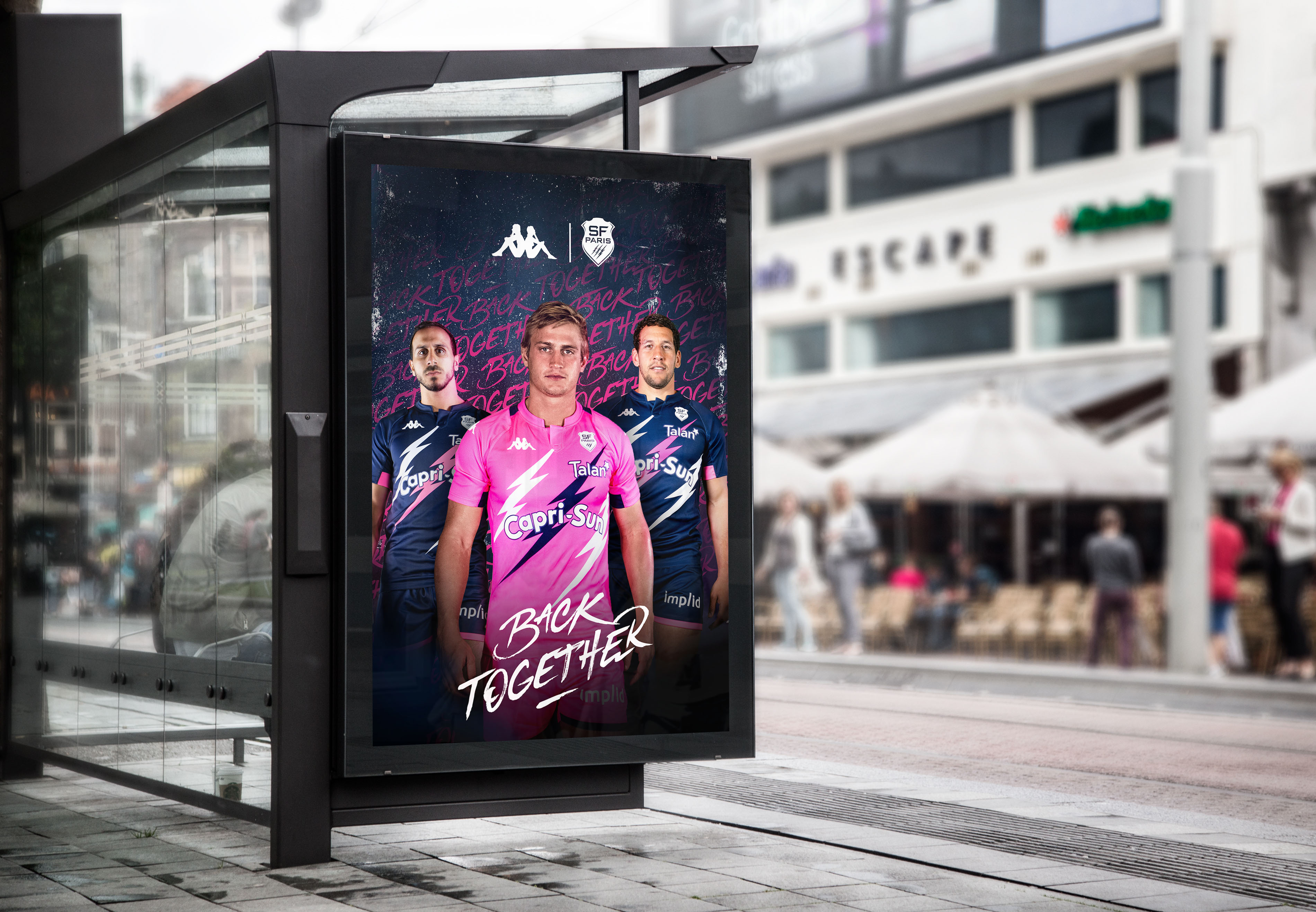 July 1st: Kappa has been named as outfitter for the Stade Français Paris, replacing Asics. After 15 years away, the Italian label is making its comeback, having already enjoyed great success with the Stade Français Paris.
With this partnership, Kappa and the Stade Français Paris have declared their common ambitions via two statutory claims: WE ARE BACK and BACKTOGETHER.
To publicise the announcement and appeal to those who have contributed, as well as those who are contributing or will contribute to the club in future, the agency has developed and produced a film reveal featuring players and supporters – it is the latter that we need to charm, persuade and affect.
The framework that has been implemented is designed to celebrate the return of Kappa and the best years of the Stade Français Paris, while making use of the assets this club has.
Involving both players and supporters in continuing the tradition started by Kappa is at once unifying and emotional.