The FFF announces the squad of 23 players for the World Cup!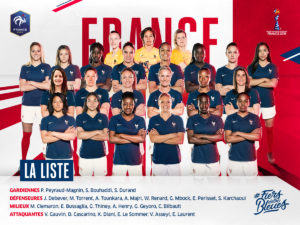 On Day-35, Corinne Diacre revealed the list of the 23 players who will participate in the Women's World Cup from June 7th to July 7th.
On this occasion, LaFourmi created the official design of the list, which was published on all the French team's social networks, as well as by the media and main influencers.