PUMA Football at the speed of light with ULTRA 1.2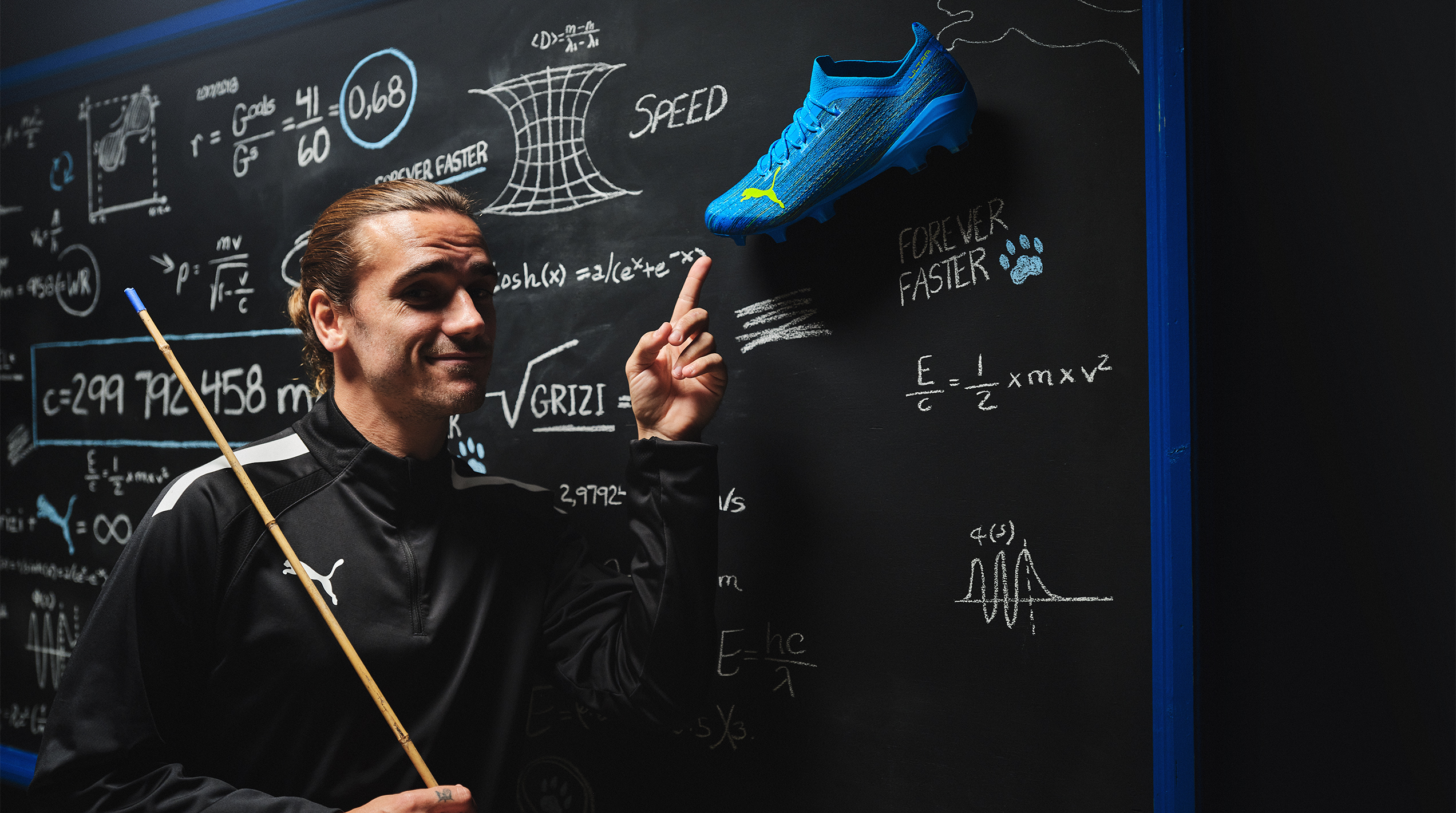 With the "Speed of Light" collection, PUMA lights up the end of 2020, which was all about speed!
After unveiling the ULTRA 1.1 boot this summer, which was designed to be the fastest and lightest football boot on the market, Puma put its foot on the accelerator yet again with the release of the ULTRA 1.2.
Worn and tested by Antoine Griezmann, the existing innovative features are updated with a new weave structure, from the toe to the heel, using MATRYXEVO technology, which provides superior resistance, a more lightweight boot and, of course, speed.
Inspired by ULTRA's speed DNA, the agency created, designed and produced a 100% digital and social media campaign focused on two approaches: light and shade and the mathematical formula of the speed of light.
As a result of these two creative paths, lots of photo and video content were created to support the campaign launch. They include, most notably, Antoine Griezmann in the role of a mathematician inspired by the speed of light…
This campaign was part of a strategy to attract and build loyalty among ultra-connected and football-obsessed millennials, who are a powerful force for driving support and promoting the brand's spirit.