LaFourmi helps LFP with its CSR strategy by producing an animated film in partnership with WWF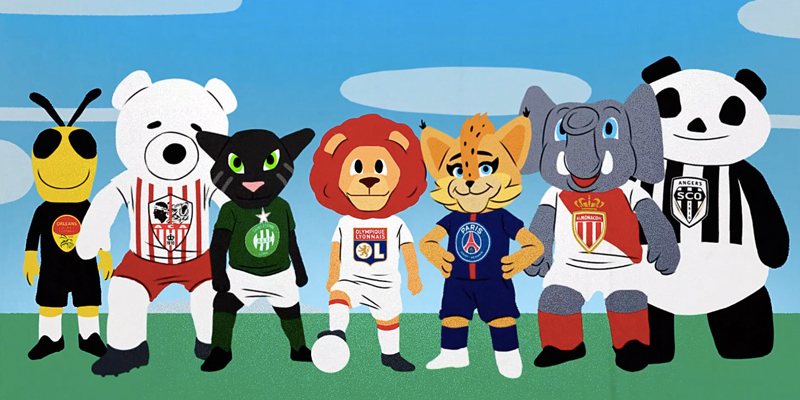 The film demonstrates LFP and WWF's commitment to raising awareness among supporters of the importance of protecting biodiversity and reducing the environmental footprint of the clubs of Ligue 1 Conforama and Domino's Ligue 2.
Designed and produced in French and English by LaFourmi, this 30-second film draws a parallel between supporters' attachment to mascots and the fate of the animals concerned.
It stars figures well known to the majority of fans: Germain the Paris Saint-Germain lynx, Scoty the Angers SCO panda, Pantéo the AS Saint-Étienne panther, Bouba the AS Monaco elephant, Oursu the AC Ajaccio polar bear, Liou the Olympique Lyonnais lion, Lolie the Dijon FC owl, and Guêpy the US Orléans wasp.
The video can be found on LFP and Ligue 1 Conforama's social media and will be displayed on the big screens in stadiums on the 33rd day of the Championships.