Dimanche Foodball: THE Uber Eats x Ligue 1 Conforama event created by LaFourmi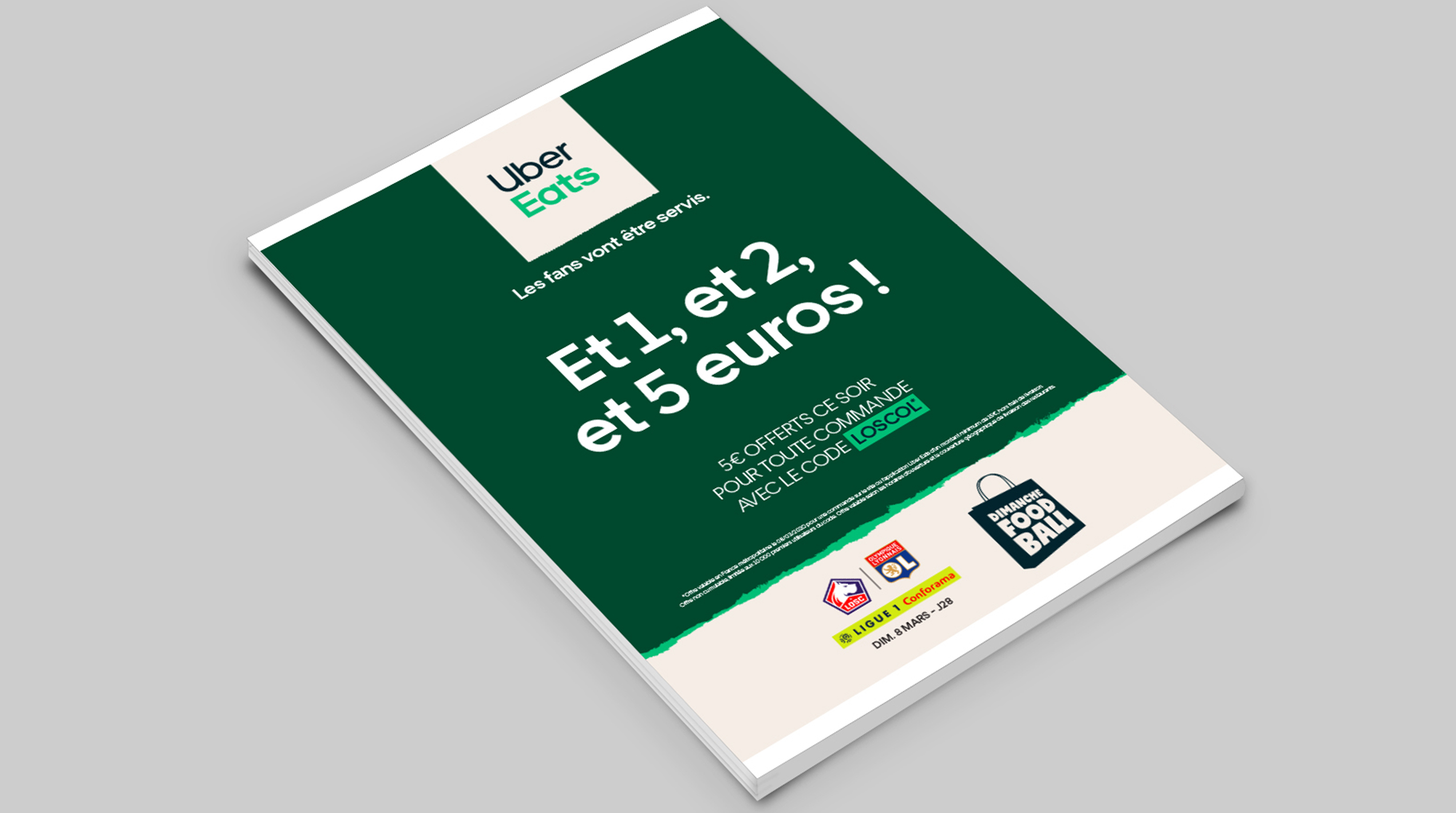 To mark the 28th day of Ligue 1 Conforama and the LOSC – Olympique Lyonnais match on Sunday, March 8, Uber Eats once again activated its brand preference program "Dimanche Foodball" designed and orchestrated by LaFourmi.
The "Dimanche Foodball" concept embodies the event for those who know how to enjoy their football evening to the max; the promise of comfort within everyone's reach and time to relax before the match, facilitated by Uber Eats' service and made even better by the Promo Codes and other appetizing rewards to win on social media.
This strategy, designed and activated by the LaFourmi agency on behalf of Uber Eats, Ligue 1 Conforama's official partner, aims to position the brand as a food delivery and comfort asset for football fans ahead of Sunday evening's match, as well as consolidate Uber Eat's presence and relevance on the French football scene. 
LaFourmi has supported Uber Eats with the design, identity and orchestration of its brand preference program, materialized via print and digital visuals, whose message underscores the football x food delivery pairing.
These visuals were disseminated at all relevant touch points to reach a captive football audience:
DOOH display networks,
national and local print,
sports apps & websites,
partnership with the MPG fantasy football app,
Uber Eats owned channels.