PUMA Football: in the flow of summer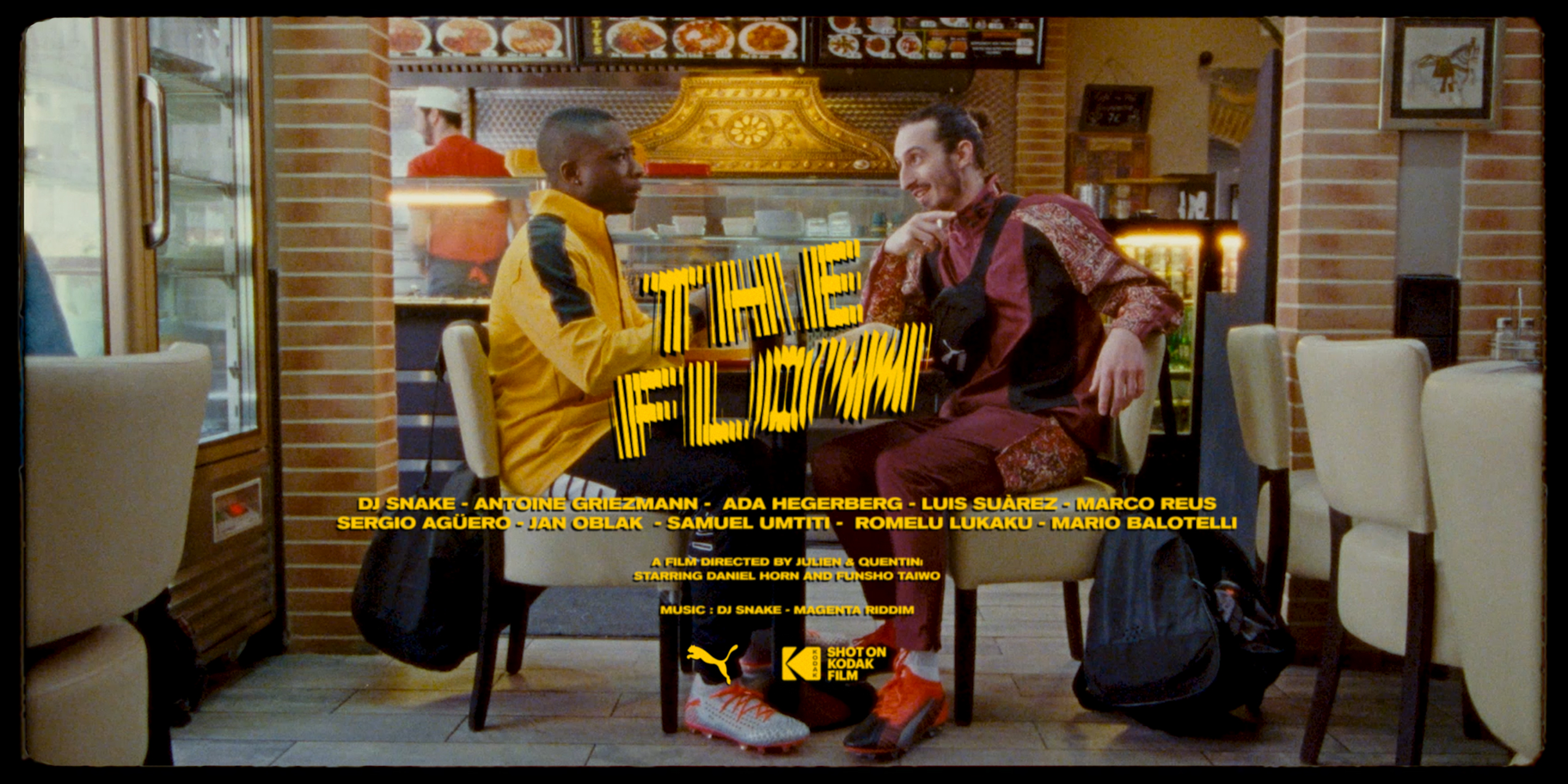 PUMA Football has just launched its "Anthem" pack, featuring new versions of PUMA Future and PUMA ONE boots, in a masterful campaign conceived and orchestrated by the Paris-based LAFOURMI agency around remixing football and music: "Find Your Flow".
PUMA has always been present in football lovers' lives, both on and off the field. The world's greatest ever players, have worn the colors of the brand. Today, it supplies sportswear to the most charismatic footballers of our time: Agüero, Suarez, Reus, Balotelli, David Silva, recent Ballon d'Or winner Ada Hegerberg, along with French World Champions Antoine Griezmann and Samuel Umtiti.
PUMA's Ambassadors inspired the agency's creatives to imagine a campaign in which each player defined their version of "Flow", and played their part in a musical symphony conducted by DJ Snake.
On the musical stage, "Flow" is a unique blend of technical skill and personality. On the pitch, "Flow" is the gift that singles out the great players from the good. The agency therefore gave shape to the "Flow" of each player, mixing music and football culture, creating for each a unique visual and musical landscape, including: album title, album cover, an original track created by DJ V!Ktor, and a music video. These albums, which go with playlists curated by each player, are to be discovered exclusively on the campaign's partner platform, Spotify.
Antoine Griezmann: Aka Grizi
Samuel Umtiti: Big Sam
Mario Balotelli: Unpredictable
Luis Suarez: Rage for football
Kun Agüero: Kun Kun Kun
David Silva: Master of tempo
Ada Hegerberg: Gold or nothing
Romelu Lukaku: Bulletproof
Marci Reus: For my people
Jan Oblak: Oblok
Axel Witsel: Magic in the hair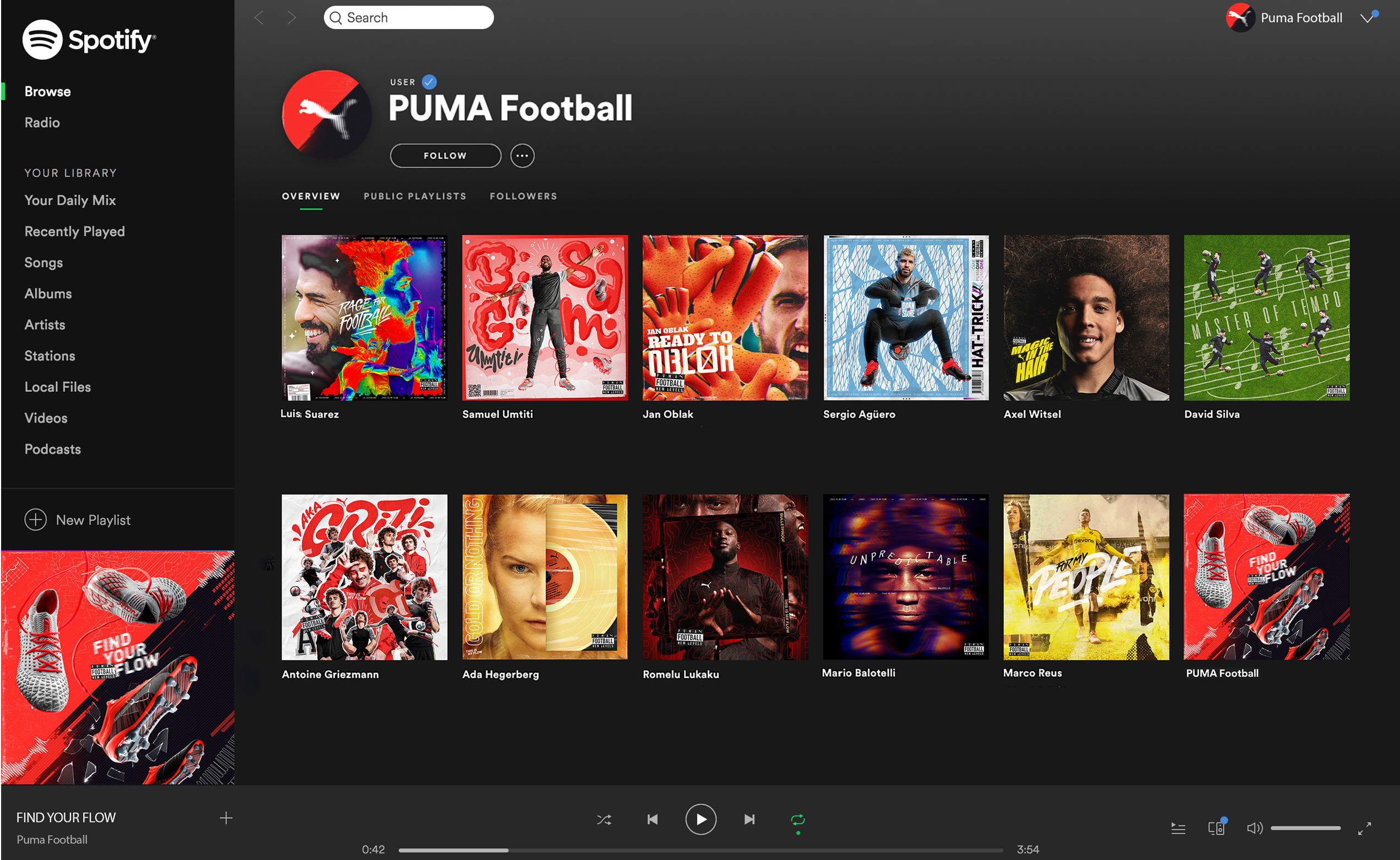 It was essential for a campaign such as this to have a strong official film. The agency approached the talented directors Julien & Quentin (Cream Productions), briefing them to conceptualise and produce a powerful film, in which two young footballers start a wacky conversation about "Flow":
"Everybody keeps talking about flow dude… but what does flow even mean?"
This film, which is packed with pop-culture references and blends comic short with music video, presents all the facets of the "Flow" to the frenetic rhythm of football stars who unexpectedly appear in the film alongside the world-renowned DJ Snake, whose hit "Magenta Riddim" made him one of the most streamed artists on the planet (149M views on YouTube).
This campaign will be rolled out throughout Europe for more than a month, until the four major European domestic league championships (in England, Spain, Germany, Italia and France) start their new seasons in August.