Puma and Neymar Jr celebrate creativity with the Future Z 1.1 Creativity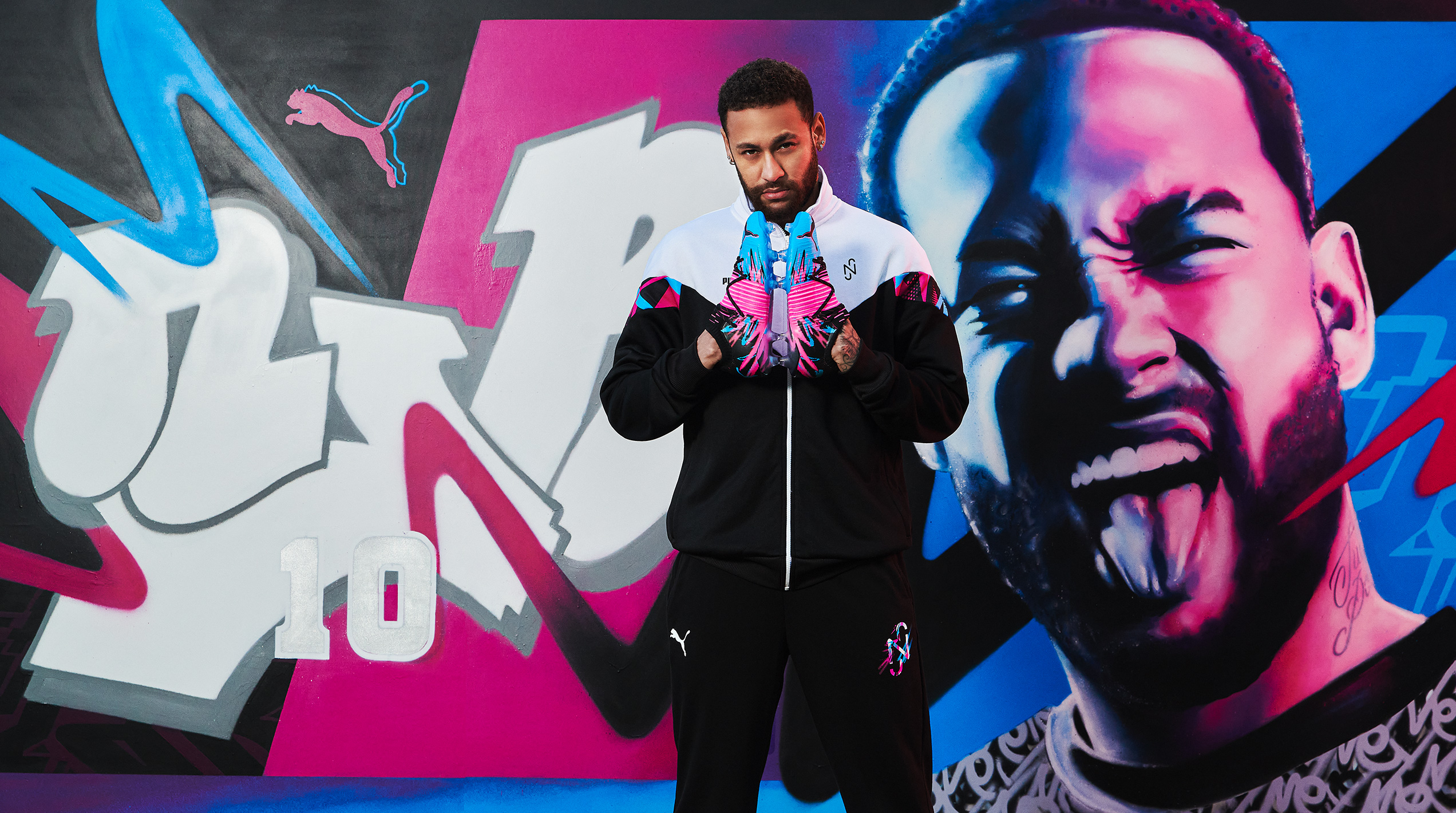 On Sunday evening, for the OL-PSG match, Neymar Jr. took to the field with PUMA's Future Z 1.1 boots in a new colour. A new look for the iconic boots worn by the Brazilian star, and an arty name: "Creativity pack".
The Future Z 1.1 boots were revealed in a fourth colour, with street worthy blue and pink splashes of color, which inspired the agency to create a campaign around street art and position Neymar as an artist both on and off the field. This new style will be released along with a new line of football and lifestyle clothing.
We brought in street artist Estim Oner, a big fan of PSG who painted the "Wall of Legends" around the Parc des Princes, to create an original artwork inspired by the Brazilian player and the Creativity Pack.
This artwork will be used in the social network content in which Neymar Jr turns into a street artist, a role that perfectly suits his personality.
Campaign credits
Photographer : SevenOneThree
Video : William K