Discover 4 champions from the PUMA Fam in the Amazon Prime Video "ONLY SEE GREAT" documentary series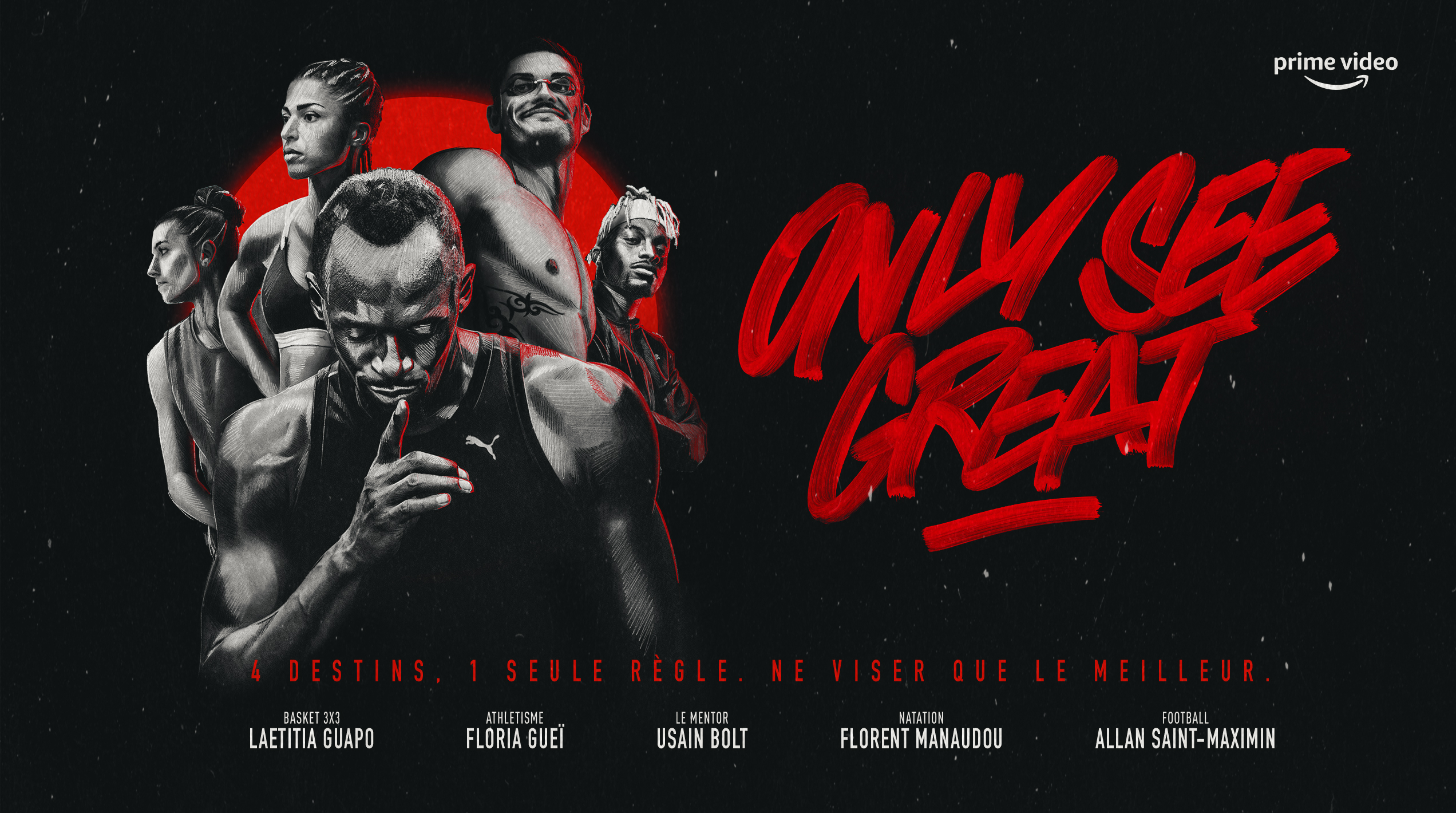 A year ago, an event brought the greatest French athletes together with Usain Bolt to showcase the unseen work that all athletes – whether professional or amateur, beginner or experienced – do to prepare and without which it would be impossible to perform.
With that in mind, the PUMA Fam thought why not show the general public this dreaded, gruelling yet essential phase. The agency took up the challenge of following 4 French athletes for a season in the lead-up to the biggest sports competition on the planet.
In collaboration with the teams from Black Dynamite and Mediawan, a 3-episode documentary series was created and is available on Amazon Prime Video worldwide.
The series features the different career paths of 4 French champions from the PUMA Fam, Florent Manaudou, Floria Gueï, Laetitia Guapo and Allan Saint-Maximin, with knowledgeable insight from the iconic PUMA ambassador Usain Bolt.
It gives an inside look into how these 4 athletes prepare physically and mentally and how pushing yourself to the limit becomes the rule of the game to achieve your goals.
As well as coming up with the original idea and co-producing the series, the agency designed and developed a tailored promotion plan, which was brought to life by lots of content shared on social media by the athletes and PUMA.
ONLY SEE GREAT is a series that was created for all sports fans and exceptional athletes; it was characterized by the unfailing flexibility of both the athletes and the production teams to adapt to the many unexpected events of such an unusual 2020.