PUMA and LaFourmi win Bronze, Grand Prix Stratégies Brand Content 2019, Social Content category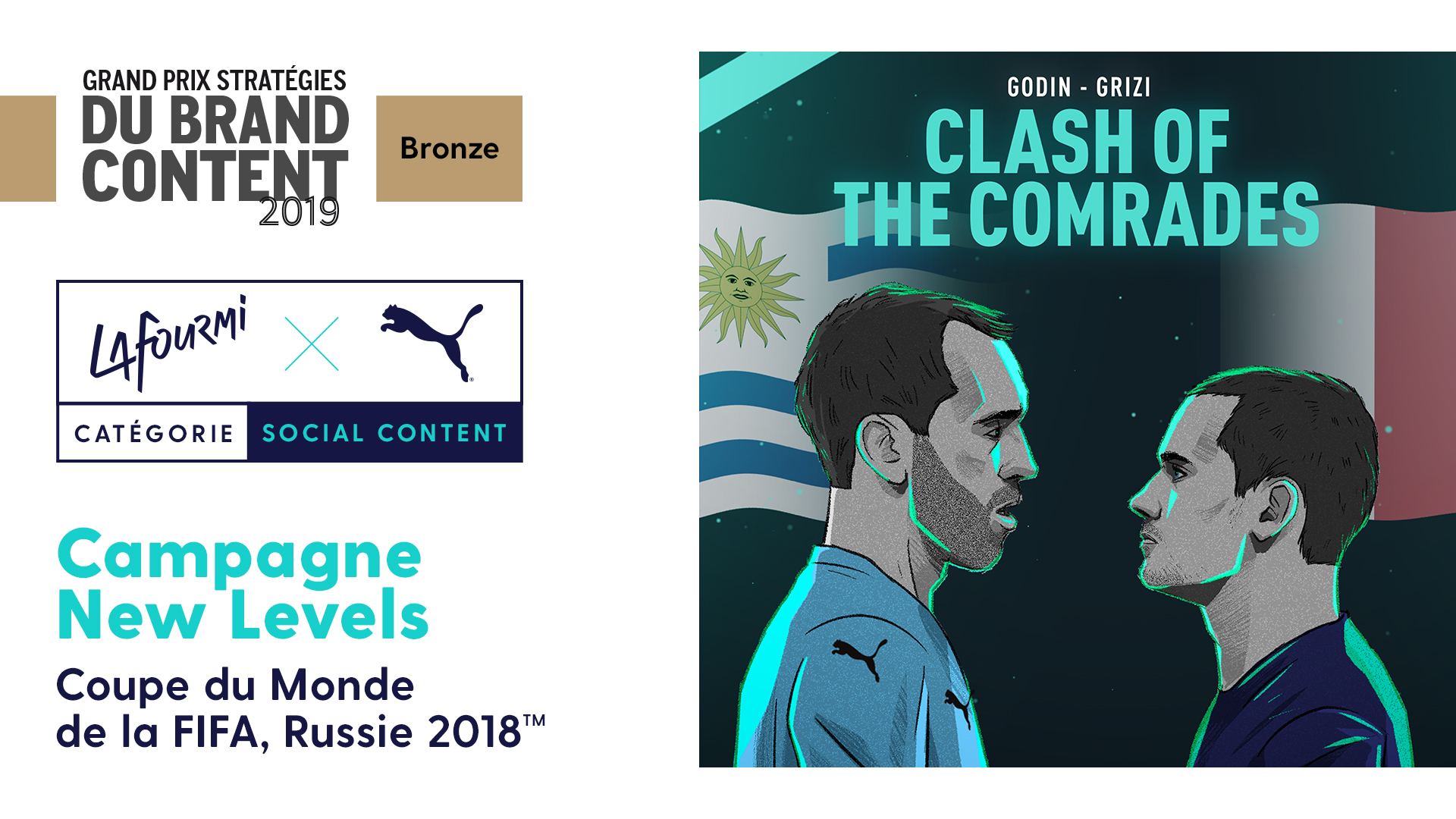 A new award, Social Content this time, Bronze for the New Levels campaign: View case study.
For its eighth year, the aim of Grand Prix Stratégies Brand Content was to showcase the best of brand content and brand experience creation, highlighting the best campaigns devised over the past twelve months.
The jury, made up of experts, agency directors and corporate marketing and communication directors, rewarded the Puma New Levels Campaign!
The agency, led by LaFourmi's co-founders Céline Jobert and Thibaut Cornet, along with Julien Hablainville Creative Director and associate, are delighted with the recognition gained through this latest award and would like to thank the Grand Prix Stratégies Brand Content 2019 jury. This new trophy honors the work carried out by all the LaFourmi teams.