PUMA is launching "À la Base", a movement to support amateur clubs, created on the agency's initiative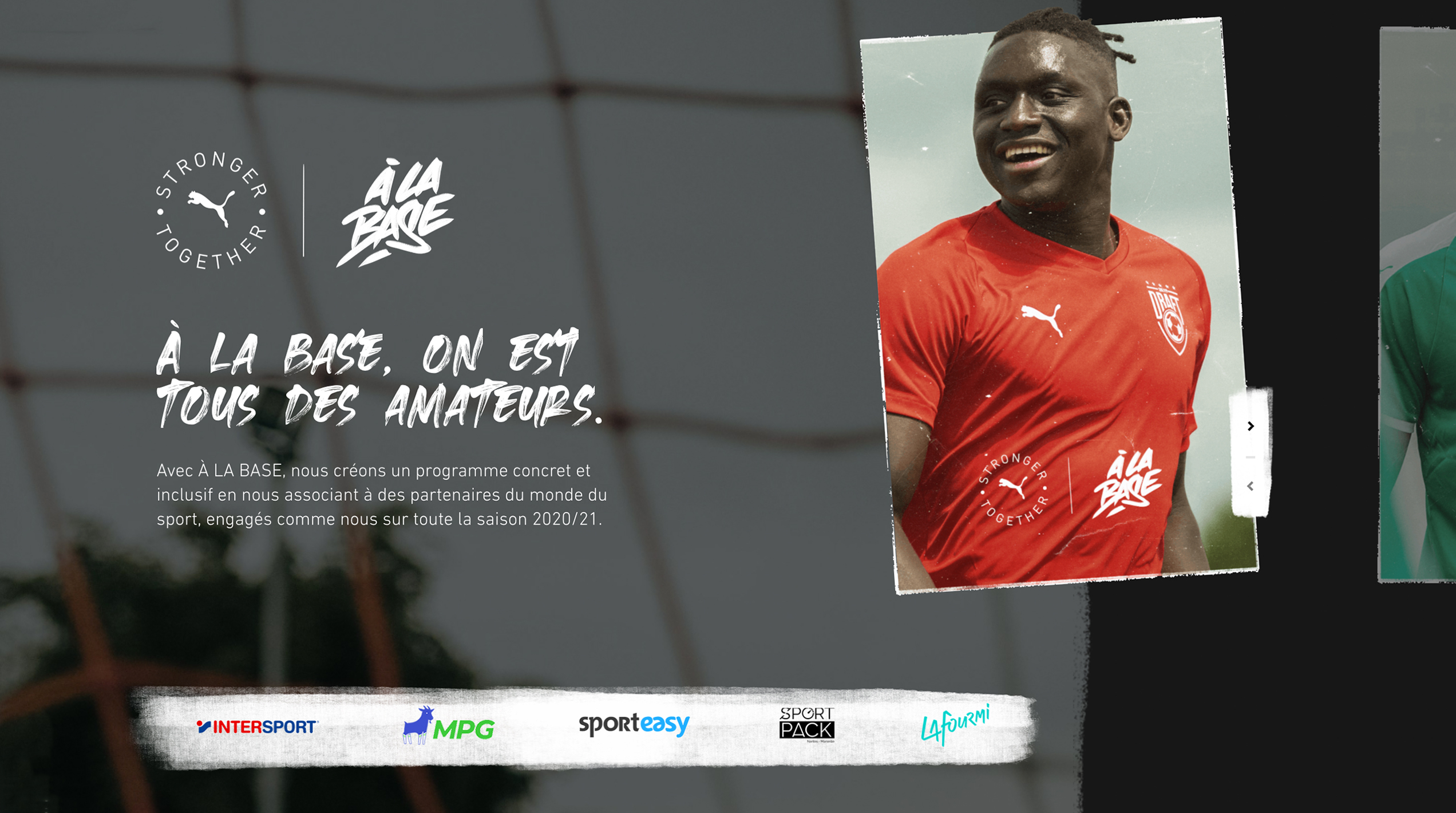 With the commitment of key players in the sport industry, PUMA France is determined to provide support and concrete solutions to amateur sport in a particularly difficult current climate.  
The "À la Base" movement provides solutions to the concerns of amateur clubs with a range of projects, from a 50% discount on PUMA equipment, to access to the SportEasy application, not forgetting a special MPG offer and unique experiences from the #PUMAFAM (Olympique de Marseille, Florent Manaudou, Amiens SC, Montpellier Handball, Alonzo, etc.).
"À la base. Back to the roots. Straight to the heart. The philosophy behind this approach is to reveal a fundamental truth: sport is, above all, getting along together, shared enjoyment, enthusiasm from a very young age, inclusion, dedication and generosity! For a creative agency specializing in sport like ours, supporting this social momentum, reaching out a hand to those who make sport so beautiful and so essential, is much more than a plain fact, it is an instinct. Thank you PUMA for this initiative! "         
Thibaut CORNET, President of LaFourmi agency
Discover the movement: puma-alabase.fr