Paris launches "A very special summer"!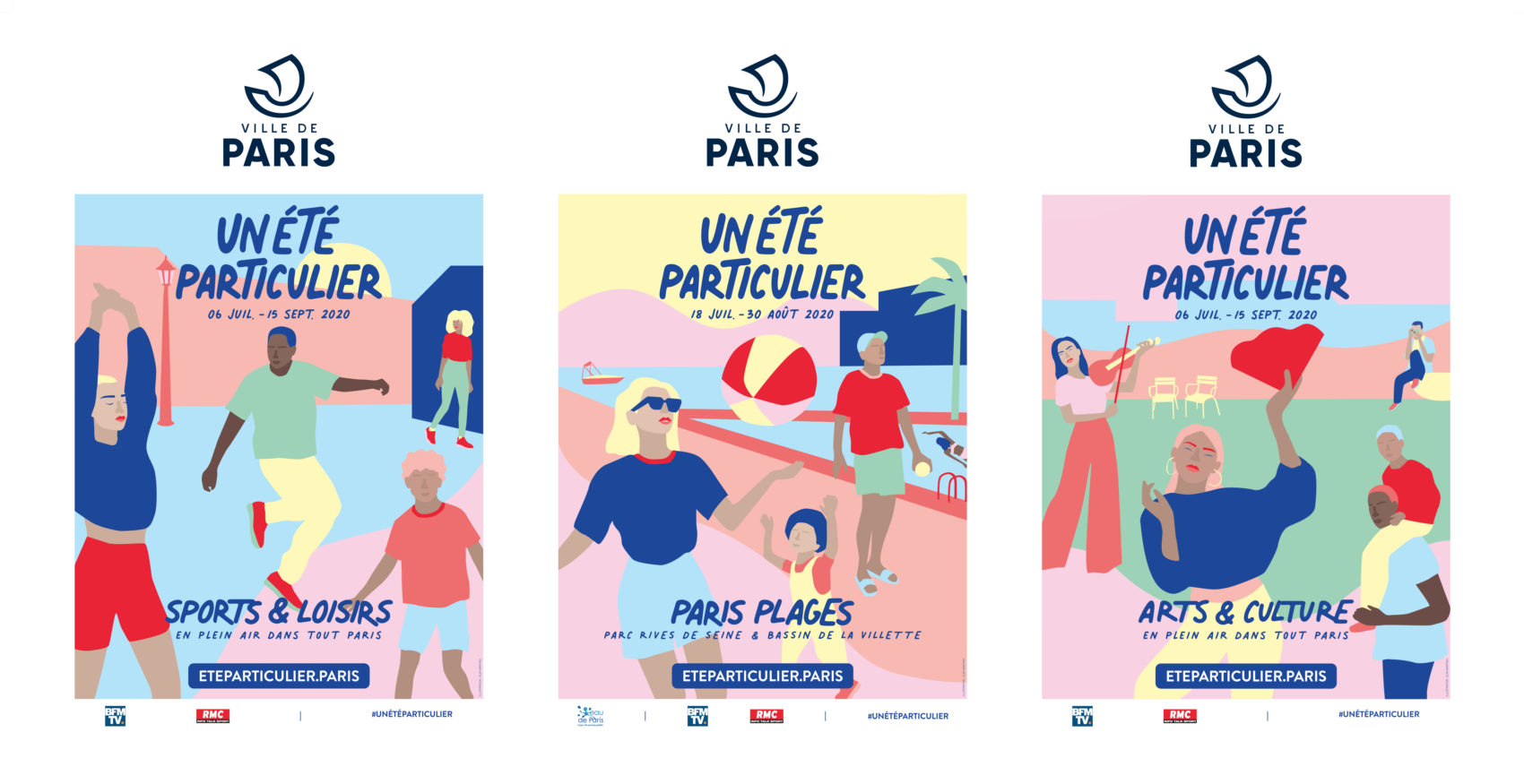 The agency is partnering with the City of Paris for the first time as part of the traditional "Paris Plages" event and has presented a new creative approach!
An artistic craft that contrasts with previous editions, to support the City of Paris' aim of offering an entertaining program of cultural, sporting and educational events throughout summer 2020 with a very special tone.        
The agency structured the campaign into 3 posters, with each one illustrating one of the 3 components of the summer entertainment program. The campaign tells the story of how Parisians spend their days in summer, enjoying a wide range of events under the Paris sky all day long (morning, afternoon and early evening). The 3 types of entertainment are encapsulated in a common and consistent logo, and the agency designed its identity.
Our teams kept the illustrative look of Paris Plages communication campaigns and worked with the illustrator Elsa Martino, an artist who has a unique style strongly influenced by urban culture, as part of an unprecedented collaboration. The aim was to create a distinctive "Pop-inspired and fresh" look that could attract a wide audience.
"A very special summer" is full of vibrant colors, minimalist and very graphic features, adding a touch of poetry and fun, which are unique to summer 2020's very special tone.