PUMA France reveals OM's new jerseys for the 20/21 season!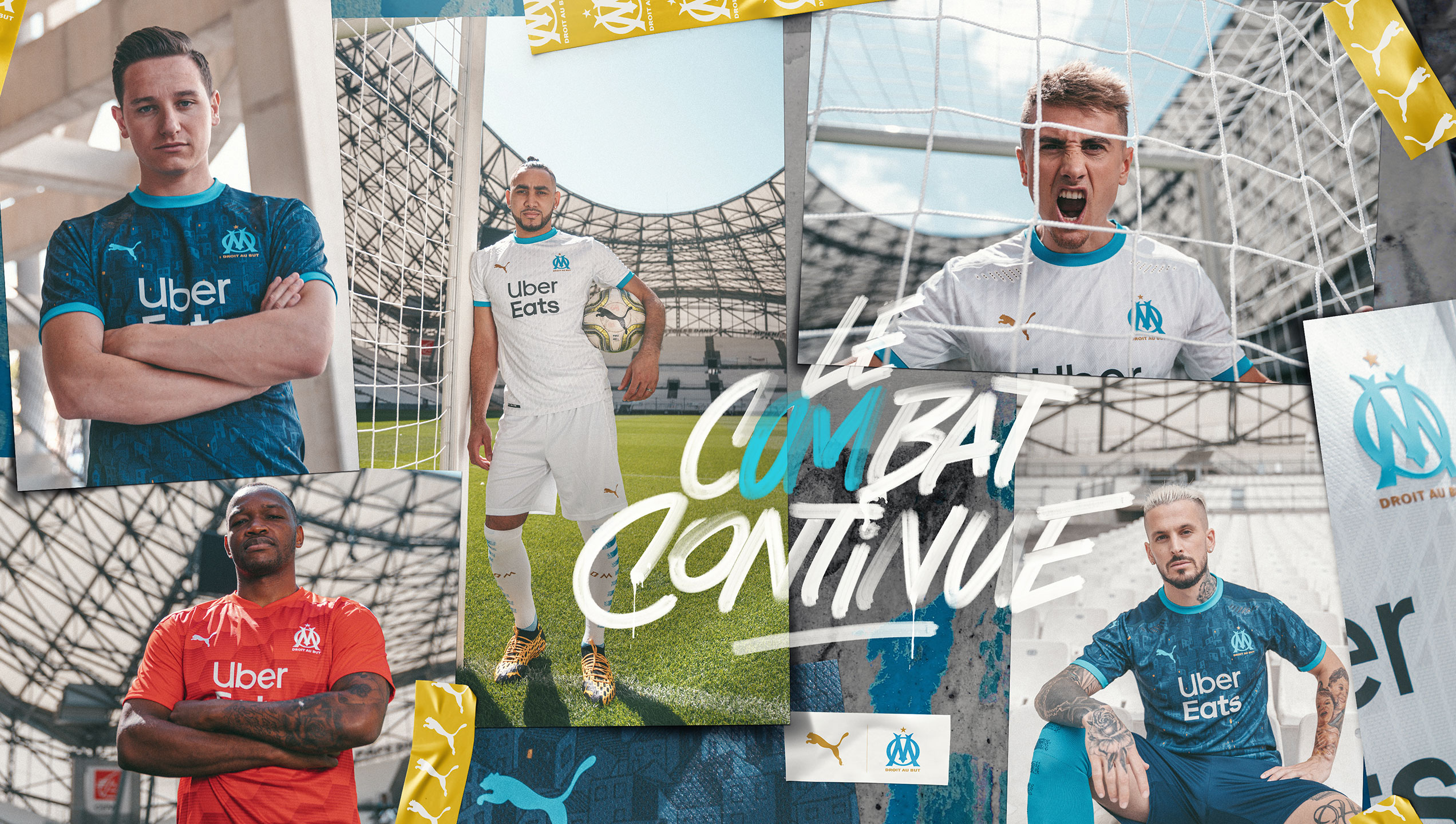 On Saturday June 13, on the anniversary of the Vélodrome stadium's opening, PUMA France presented the future Home and Away kit to be worn by OM's players for the 20/21 season. These jerseys have been designed to reflect the city, with an inspiring tagline whether on or off the pitch. Because, whatever happens, "Le cOMbat continue" (The fight continues).
A campaign designed by the agency, rolled out in stores and on the brand's and club's media, and conveyed by the players.