The Grand Prix d'Amérique is 100 years old: a sensational centenary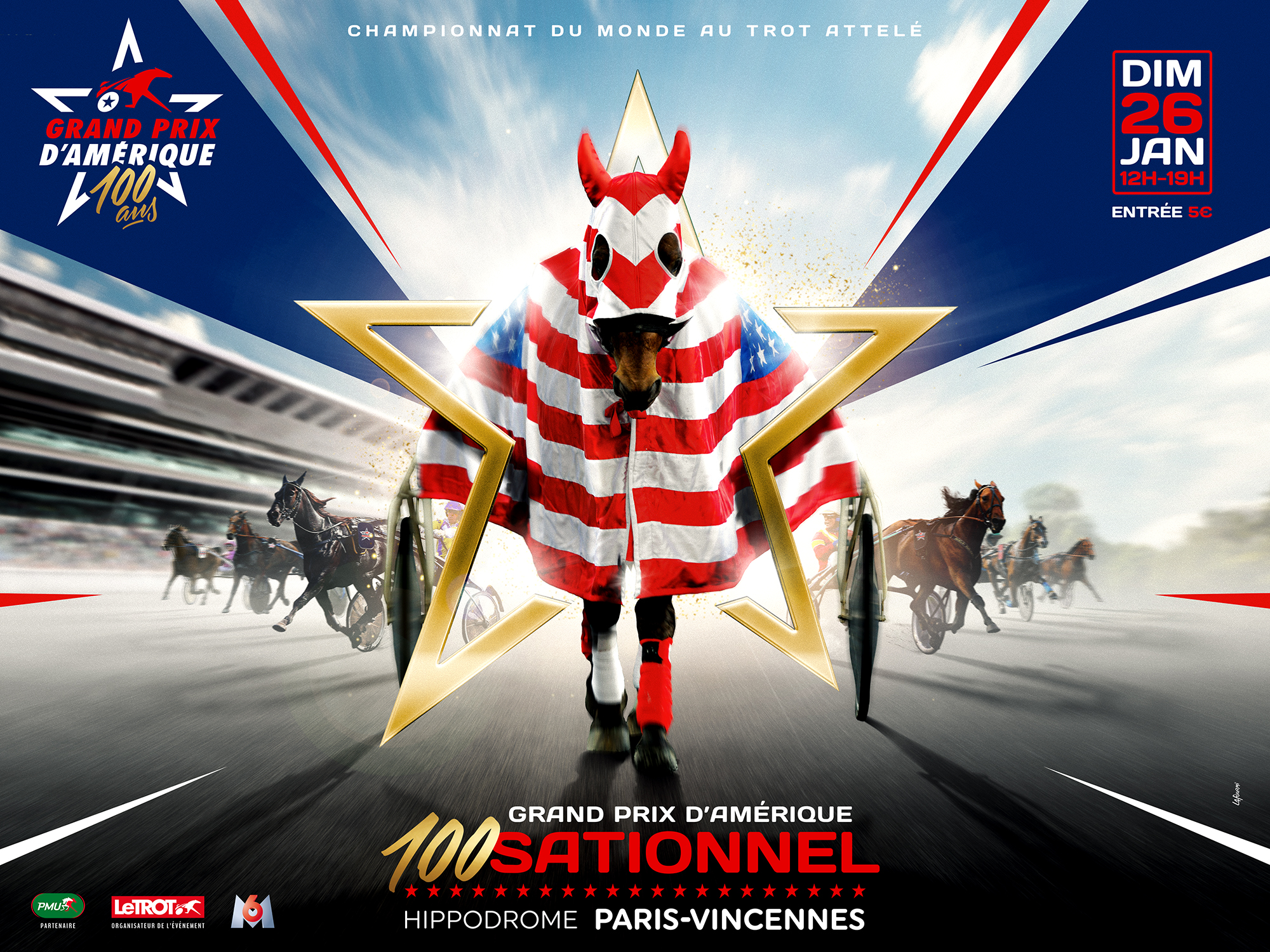 Following a competition, LeTROT renewed its trust in the agency to design and develop 2020 Grand Prix d'Amérique's global communications campaign.
It is an exceptional year with a particular flavor, as the event will be celebrating its 100th anniversary. The proposed creative approach specifically highlights this aspect: a claim that plays on the centenary and relies on the promise of an unprecedented and exclusive event, supported by a dramatic and dynamic artistic direction. The iconic and majestic figure of the Grand Prix d'Amérique is teamed with the power of horses mid-race. A new and extremely compelling perspective: all converging toward the prize. The star — the central element of the design — underscores the legendary dimension of this year's event.
In parallel to this creative work, the agency is also assisting LeTROT with the editorial and social media strategy, ticket promotion strategy, and the spectator experience during the event.
Let's meet next January to experience this sensational event!