Discover the Tom Clancy's Rainbow Six® Siege European League️ like you've never seen before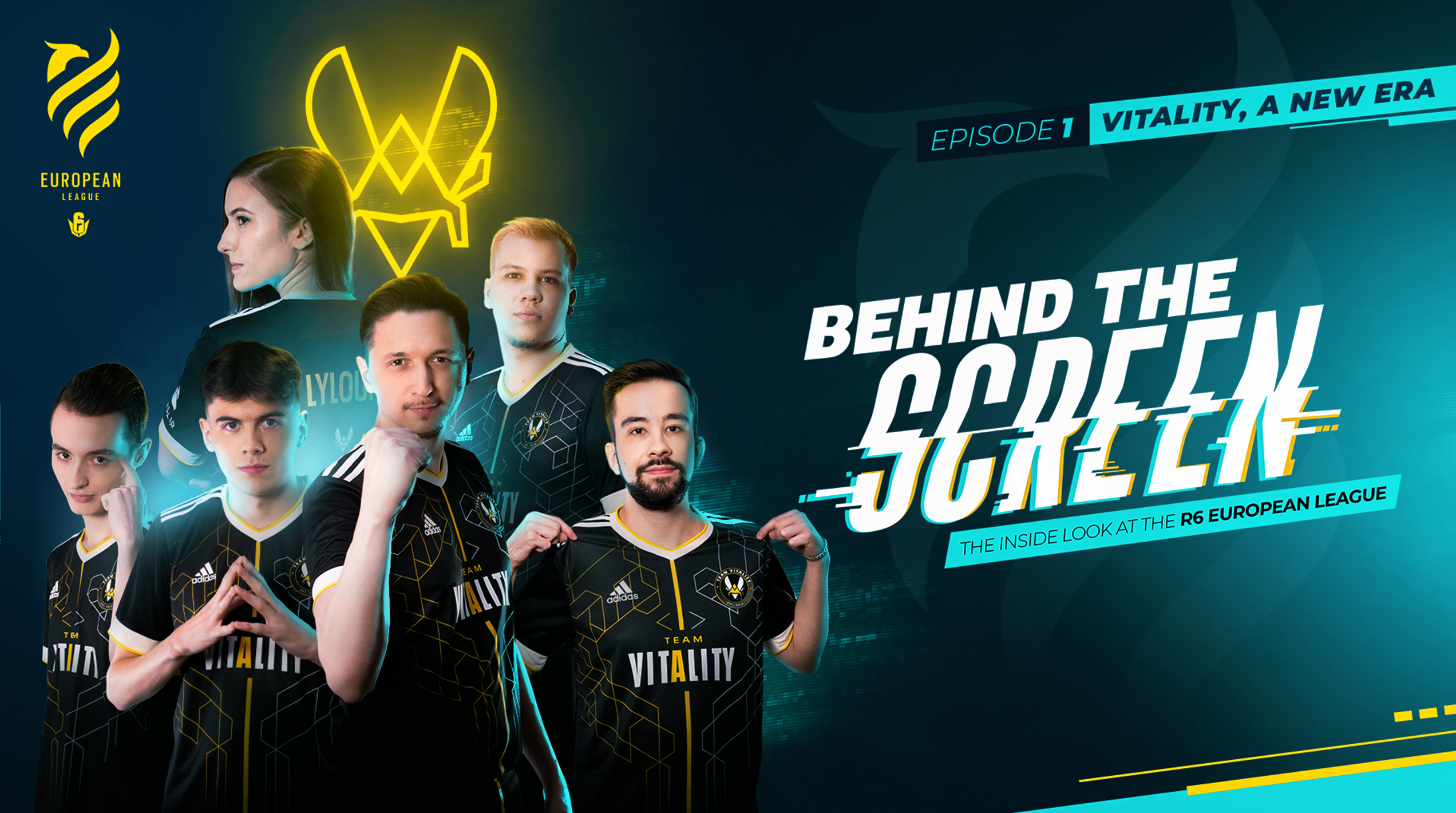 As part of the agency's first esport project, we are proud to be supporting Ubisoft throughout the 2021 season of the Tom Clancy's Rainbow Six® Siege European League (which kicked off on 18 March) with the strategy, design and production of non-live content.
We will assist the French producer in the three stages of the 2021 competition with the aim of meeting a key challenge: developing the European League's storytelling and establishing its brand image. This will be implemented with a complete package aimed at creating more engagement and enthusiasm among core fans of the Rainbow Six Siege European league, as well as attracting new affinity audiences.
The content strategy is structured around 3 simple and effective levers: raising the players to the level of stars, entertaining fans with light-hearted, funny content, and finally providing the key details to understanding the game to enable core fans to grasp the in-game strategies better.
The programme includes:
Behind The Screen: we meet the main players in the league in the official European League series. 5 episodes giving fans the chance to see what goes on backstage with their favourite teams and understand what happens behind the scenes. The flagship content for this new season.
Pros In Danger: funny content, which puts the players in slightly unusual game situations and makes them move away from their usual team strategies. In a 3 against 3 challenge, the players must answer questions that interrupt them in the middle of the match. The team that answers incorrectly is given a penalty for the remainder of the round (spoiler: we have seen players playing wearing mittens).
Aim Ready With: more "expert" content, which was developed in collaboration with our partner Hurrah.studio. The goals was to explore the players' skills in detail, and analyze their best moves throughout the season during interviews. This content is intended for the most hardcore fans, who want to learn from the best European League players.
Clash of the Stage: shining the spotlight on the gala match, with teasers showcasing each team's strengths, and using storytelling that builds anticipation in the lead-up to the match. This format is deliberately inspired by the codes used in sport.
Are you ready to discover the Tom Clancy's Rainbow Six® Siege️ European League like never seen before? Join us on this new adventure, and stay up-to-date with all the excitement – the season has just started.
Pros In Danger, the players as you've never seen them before – https://youtu.be/XsapNEg0I_w
⚡️ Clash Of The Stage, a teaser of the flagship Stage match – https://youtu.be/kkORTsLe4ZI
Aim Ready With, to analyze the finest moves in the League – https://youtu.be/WPEnvDM5lN0